I went to my summer cottage to close up for the season and while I was in the area I took the car to one of my closest summits, Hökberget, SM/ DA-031.The name would translate to Hawk Mountain but I didn't see any this trip.
The car was parked on a dirt road and I took my small back pack and started to walk towards the view point. After some 30 minutes walk I reached a point where I could see Orsa Lake in the distance. On a small sign I red Okbjär 390m above sea level. The spot was covered with tall trees and no low branches to throw up my antenna line in but I managed at last to find one where I could hoist up my wire.
At 11.40 I turned on the radio and logged 4 QSO in a minute on 40 meter. Good activity and after that it continued in the same way. After 2,5 hours I gave up and my fingers were numb. The temperature was one or two degrees above 0C and no wind.
Looking in my log I got 79 QSO in total and some DX from W and VE.!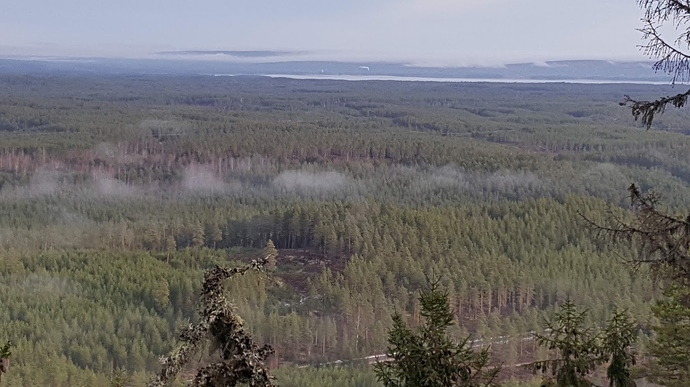 View towards Orsa lake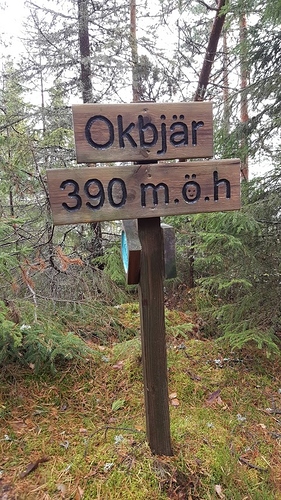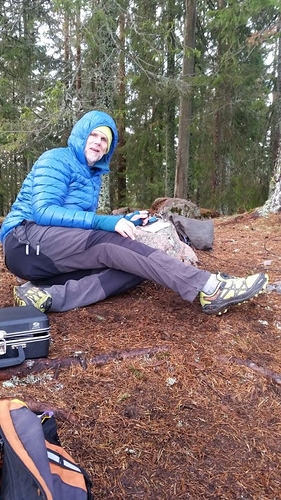 Okbjär dialect in Dalarna for Hökberg