Hello SOTA friends
You'll find he video of SOTA F/PO-150 - Pic de Bazes, here:
Best 73
Andre – f5ukl
Hello Andre,
Again a nice video about F/PO-150 Pic de Bazes.
Its always a suprise to hear my own cw signal.
Keep going Andre.
73,Walter
PA0ALW
Hello Walter
Thanks for your message.
That is why I record the QSO. Everyone can listen himself.
Thanks also for your call.
Best 73 and see you soon
Andre f5ukl
Since the very beginning, i thought it was a simulation generated with help of a software.


Hopefully not. A bientôt…
73 QRO
Laurent
Hello Laurent
I never mind about that.
Since years I record all the qso and the full s2s audio record is not a fake.
I can send every complete qso.
Best 73
Andre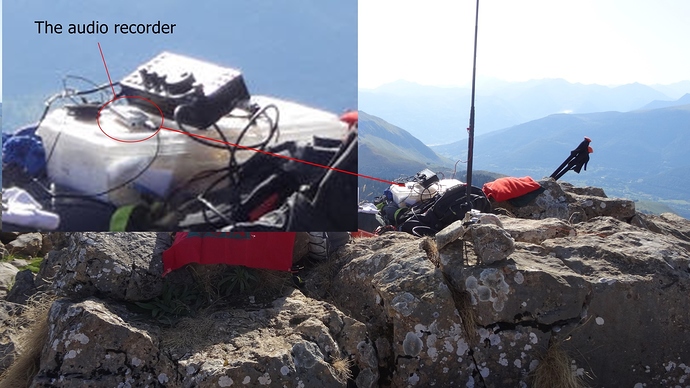 Bonjour André.
It's always great if during the hike the animal voices are heard in your videos - here the birds.
Merci pour la superbe vidéo !
73 QRO de Manfred - DL9MDI