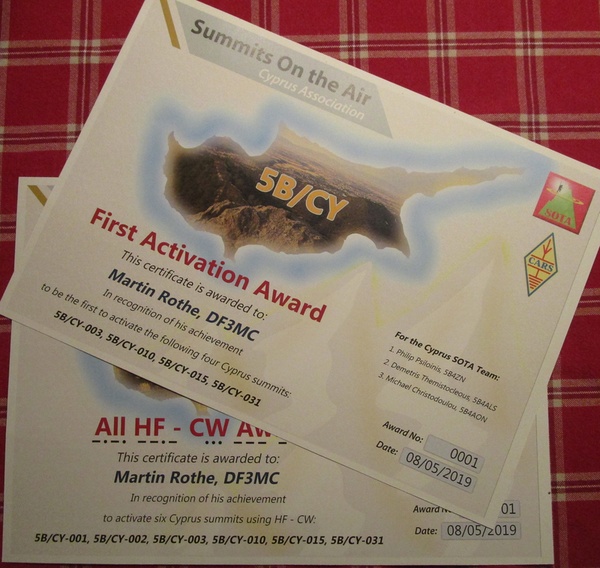 Today, I received two awards from
SOTA Cyprus
:
Beautifully printed, looking very nice. The "First Activation Award" is for first-activating 5B-summits, the "All HF-CW Award" comes for activating using HF - CW.
Both awards carry the number 0001!
Cyprus is a very nice association, geographically and radio-wise belonging to Asia, part of the EU, with a lot of good summits, beautiful hikes and friendly people. Definitely worth a visit for the travelling SOTA Activator.
Thanks a lot!
DF3MC