SOTA Cycling Week 2016 is over, but my bicycle ride continues.
Tomorrow morning, I'll set off by bicycle for Tyrol and Kaernten, Austria
(OE/TI, OE/TL, OE/KT). I'll do OE/KT-304 as a first activation followed
by many other not yet activated OE and maybe I (Italy) summits (summits
of 2000 and 3000m peaks). All final summit approaches will be done by
hiking or climbing.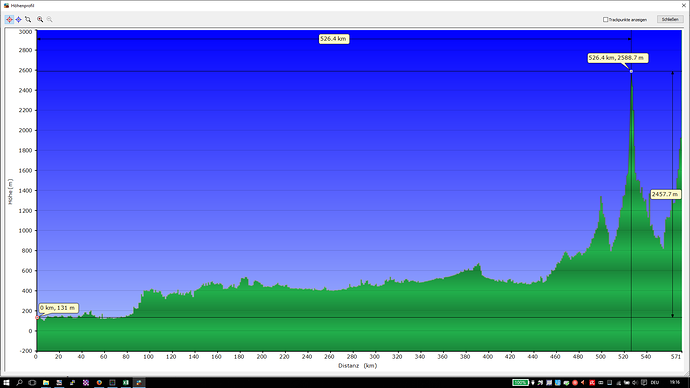 Journey there:
Total distance (one way): 570.6 km
Total ascent: 5294 m
APRS Cycling: http://aprs.fi/dk3cw-7
APRS Hiking & Climbing: http://aprs.fi/dk3cw-8
73 Jakob (JP) DK3CW