Maybe there should be a SOTA Chase report category on the Reflector to mirror the SOTA Activation category? - there is, my fault, please disregard
Some of you may remember this discussion a while back about line of sight from near my home QTH when attempting to chase activations of GW/NW-001 Snowdon.
Today I had a chance to test the theory when Phil from Ludlow as GW4HQB/P activated Snowdon at lunchtime.
Rob @DM1CM kindly added me to the test team for the new mapping incarnation so I was able to make good use of his line-of-sight tool today to check a couple of possible locations for a chase - two local Wainwrights within 20 mins walk, Brant Fell and School Knott. As it happens we were walking the neighbours dogs which mean School Knott was an easier proposition for my wife to keep the dogs occupied.
Here is the tool in use: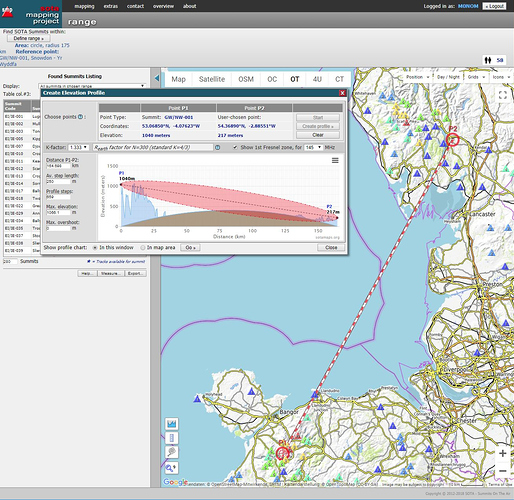 and a capture of the profile:


The reality compared favourably with the theory - look at the S meter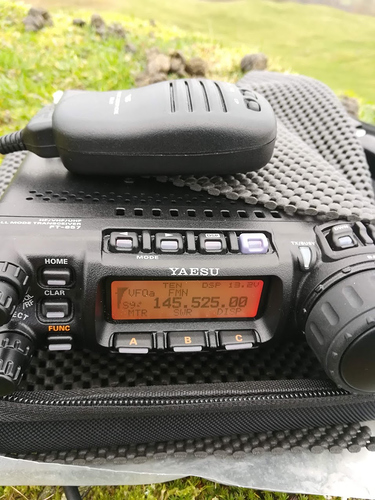 The signal strength was helped by both ends - I was using my Sandpiper 2m delta quad and Phil was using a German made log periodic covering 2m to 70cm.
You can see the sandpiper in this short video and if you fancy listen to a recording of the QSO.
Really enjoyed the contact and Phil was certainly doing a good job of taking his time working a huge 2m pileup!