YouKits HB-1B 4 Band CW transceiver
Gifted by an unknown donator (if you would like to PM me I will be able to thank you) for auction for SOTA funds.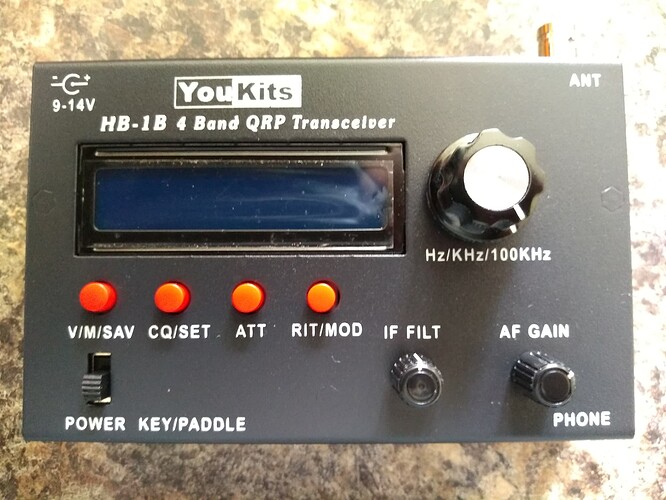 This will auction will be by bids to sotaspecial@hotmail.com and I will publish bids on this reflector as they come in (but not the name/callsign of the bidder)
Please include your Name / Callsign and contact email
Bidding will end on 4 July 2022
Postage will be paid but please note the cost of carriage will be as follows so please bid accordingly, bids lower than the cost of carriage plus a reasonable amount over will be ignored.
Carriage:
UK £4.45
Europe £8.20
Rest of World (not USA / Australasia) £12.10
Australasia £14.50
USA £16.60
Assembled unit, tested and ready to use.
5 amateur band in one rig, no module needed. (17m band workable, but may lower sensitivity, sharing filter with 15m)
TX covering: 40m/30m/20m/17m/15m
RX covering:5.9-22MHz
Step: 10Hz,100Hz,1KHz,100KHz
Output: 12V 4-5W
Sidetone: 700Hz
Display: Frequency, mode, voltage, S meter, RIT, forward and reserve power.
IF filter adjustable 400Hz - 3KHz
CW memory