Dear all
2017 in the Bregenzerwald area, now, 2018, around the Montafon valley – the most western Austrian state Vorarlberg offers moderate hills or alpine challenges. Montafon is not far from home, and we can even speak our local dialect and they understand us. This, the nice scenery, the simplicity of our village and the familiarity with country and people provided nice holidays, and we could add even some spice with SOTA.
There are the real Alps around Montafon, so I had to master more challenges than last year. But we had success and enjoyed not only the brilliant weather.
So read this report and see the pictures, and maybe you can take ideas from it for you own next holidays?
Edit (23.09.2018): SOTAmaps tracks have been added to the respective summit pages.
Vy 73 de Markus, HB9DIZ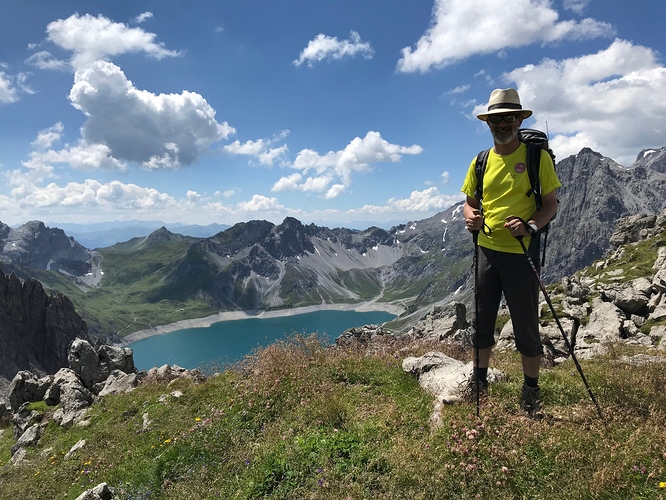 OE/HB9DIZ on Nördlicher Schafgafall, OE/VB-203, and lookout to Lünersee.