Ive not activated a SOTA summit in ages, so I decided to try a 2 Pointer. Moel Famau has been on my radar for a while now after registering with the hill bagging website http://www.hill-bagging.co.uk/index.php a few years ago.
I arrived at the Lower Car Park running a bit late after stopping off at the Local garage to get something to eat. The car Park will cost you £2 for all day parking, but on this occasion it wasn't working so free parking for now!
I took the easy purple with scenic views route as Im a bit out condition for walking up Mountains at the moment… that's my excuse anyway.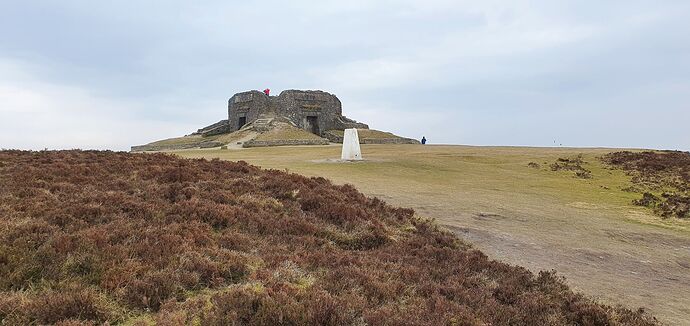 During the activation i had indented to use a Xiegu G90 and a End Fed antenna and use 40 - 10 meter bands.
After having a S2S contact with MW0JKS on GW/NW-005 on 2M (Used a UV5R as a back up) and a S2S with M0WML/P on G/NP-024 on 40M, I did a bit of search and pounce and qualifying the summit.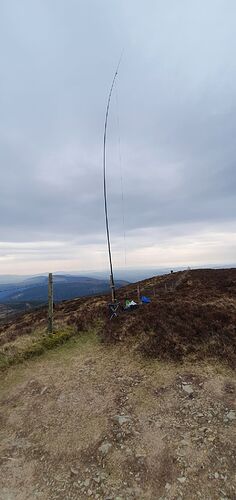 I self spotted, put some calls out and waited for the pile up to start!
Plenty of inter G and a few station in Europe were logged quickly. I have pile ups on 2 Meters before but not like this. My hands were getting cold and using a piece of paper on my knee wasn't helping!
I decided to call it quits on HF after logging 20 Stations… I was getting too cold. I did want to try the other bands but I'll try again next time.
I rounded off the activation by working MW0JKS/P who had moved on to GW/NW-004 on 2M again.
Great activation and I apologise to those who wanted to work me on 40M and the other bands. Always another time on a different summit!
73! de 2E0KIO (Dom)