Incredible activation today on Monte Puzzillo made together with Luca IZ0FLY !
We had been planning a SOTA outing for days but the weather forecast was not good for this weekend and so we weren't convinced. This morning the weather gave us a window of 3-4 hours of decent weather so we left Rome around 8.30 towards Abruzzo. We arrived after an hour's drive and we walked towards the top of Monte Puzzillo I / AB-014 a beautiful peak of 2174 meters in the Campo Felice area. The weather was stable, not beautiful, but it wasn't raining. In about an hour and a half we reached the top (about 5 km of walking at 700 meters in altitude) but the weather has changed a lot, there was a very strong wind so much that we moved away from the top and sheltered in a north side.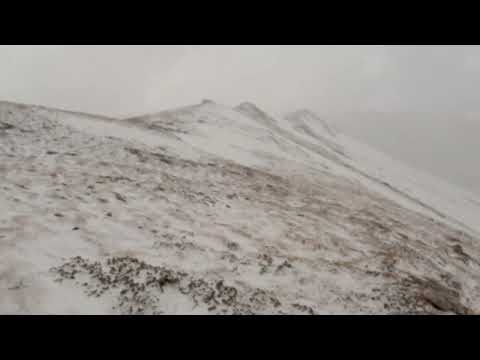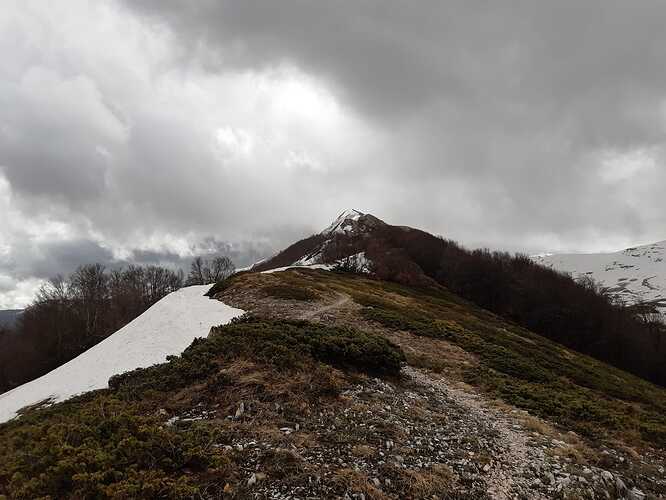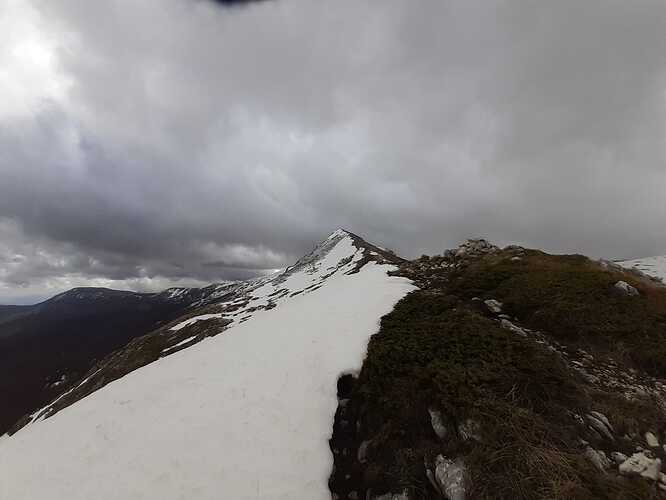 We mounted the fishing rod antenna, Luca's K1 Elecraft and launched Cw and Spot Sota started snowing. In a moment we found ourselves in a storm of snow and wind, we did 4 qso in 30 meters with my callsign ( thanks to @HB9AGH @IK2LEY @F5JKK @DJ5AV ) and then 2 qso with Luca's call (tnx to @SA4BLM @DL2HWI ) and 2 qso in 144 mhz and then we disassembled everything and we started the descent.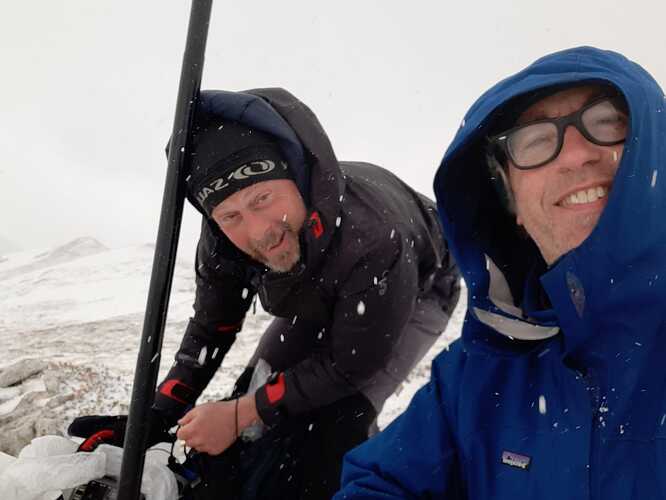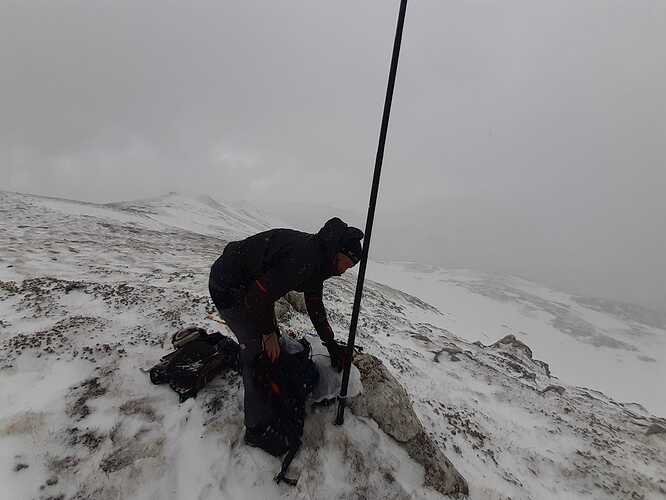 The snow and the wind followed us for an hour, then when we were about 10/15 from the car … the sun returned to shine and we looked at each other thinking what an incredible adventure we had experienced.
I know this mountain and its long path on the ridge well, we had crampons and ice axes and therefore even with the snow we never took a risk, overall it was an incredible day, afterwards we enjoyed a beer and a sandwich looking at Monte Puzzilo from underneath. with the sun … watching the video of us in the snow doing CW. The Sota really allows you to experience great emotions
73 And IW0HK