I have never been a fan of BNC connectors, their ability to wag about and invisibly break the centre conductor at the most opportune moment is a big drawback. On HF the PL259 is our workhorse but it is heavy, electrically poor and not waterproof. The N type is electrically good, waterproof but even heavier. There is a connector, the TNC that combines the qualities of the N type and BNC but they are scarce and expensive.
In the interests of reliability and saving weight I have been trying SMA connectors for the past few months. These connectors are made of gold flashed stainless steel (no latinum I am afraid) and have excellent RF performance up to many GHz. They are readily available on the web at reasonable prices. If carefully assembled, with a little silicone grease, and heatshrink sleeve, they are also splash proof. In addition, converters from N Type and SO238 sockets are also available.
I use an FT 857 on most of my activations at 80Watts RF power out. Reading the specs, 100W should be considered the maximum power throughput. I have experienced no problems using a feeder with SMA connectors at both ends.
In my case I use an SMA male right angle plug at the rig (the feeder cable does not get bent when standing the rig on it's end) and a bulkhead line socket to connect to the HF balun or VHF /UHF aerial. On the balun I fit a 4 bolt, flange mount, male, captive nut socket. I only carry one feeder cable.
Crimp SMA connectors are available to suit RG58 and RG174 cable in a variety of formats but assembly is a real art form, requiring measurements to the mm and excellent soldering skills together with a crimping tool.
I test all my feeders with a 500 Volt Megger, to confirm the conductivity and insulation. The plugs withstand this test.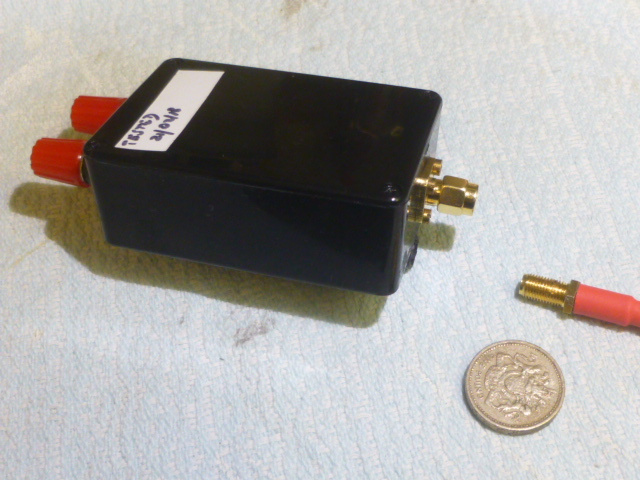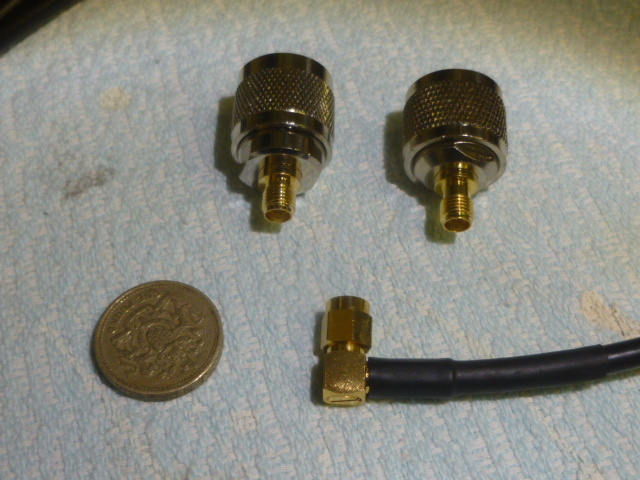 Regards
Snowbound David