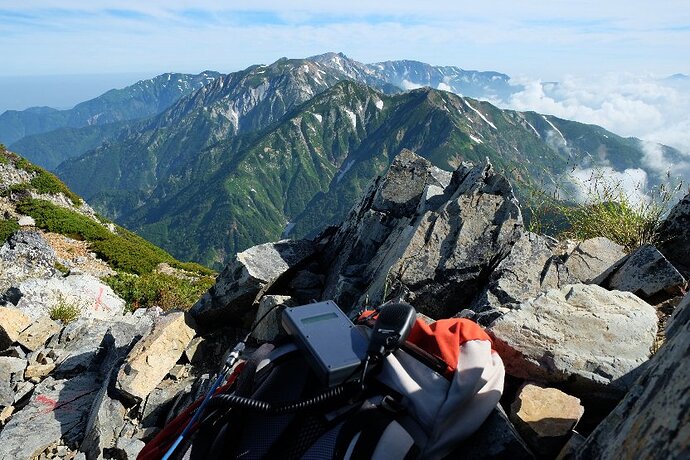 Adding to mine in Part1, I'll show you NTS620(50MHz SSB/CW 1W) running at JA/NN-016 with DP. NTS620(220) made by Nishi Musen Co. is the leading-edge SSB/CW light handy after Mizuho MX series. Jun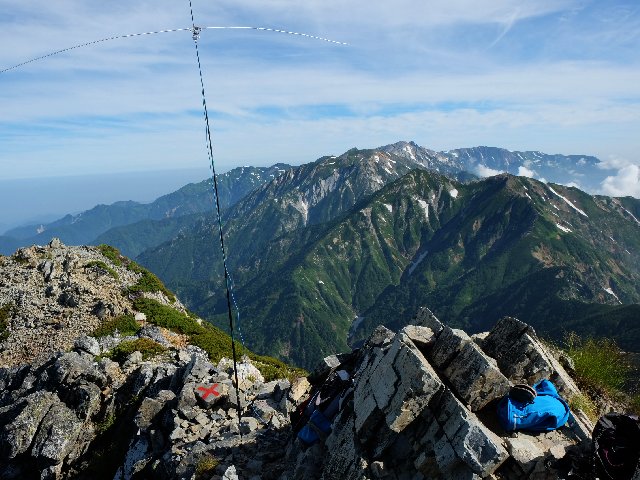 Photo from the summit of W0C/PR-114 (Bald Mountain) yesterday.
@MM0FMF - Figured out the glitch, I believe. I resized the JPEGs. I'm only assuming there is a file size limitation. If that's not the issue, then i'll revisit the problem again if/when it happens again. Thanks!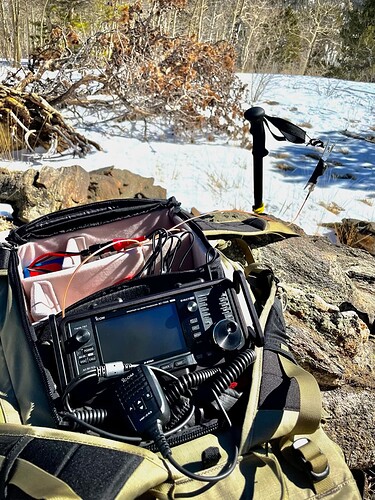 There is a file size limit and # of pixels size limit. I may lower the file size limit as some pictures are rather large. I always shrink my images down from around 10MB to under 350kb. Currently the limits are 4MB and 40 megapixels.
Photo below illustrates adjustments to the MTR3, tiny LiFePO4 battery velcroed to the upper edge, home made tunable impedance transformer for no coax EFHW, metal posts for a touch paddle built-in, log clipped to the back of the radio…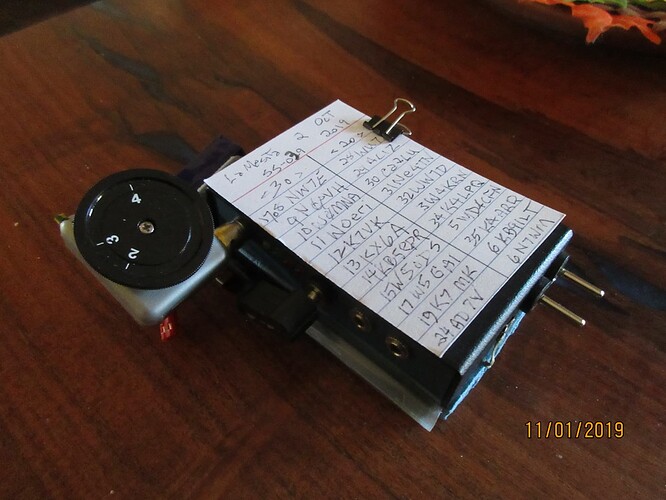 an MTR5 outfitted with LiFePO4 battery velcroed to the right side, a TinySWR indicator built in on left side, EFHW impedance tuner plugged into the RCA RF jack, folding protective cover which folded down supports log, acorn nuts for touch paddle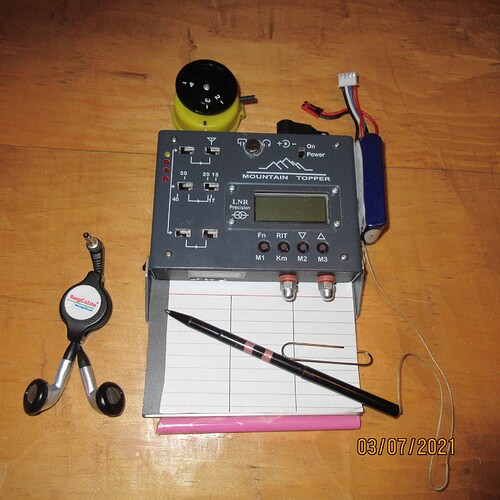 Illustrates how I simply hold it to operate. I can operate standing if no convenient place to sit is available, which is likely. A tethered spacepen completes the set up.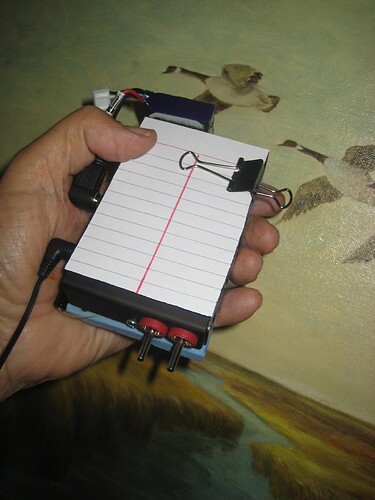 I really don't like a bunch of separate components connected by dangling wires that get tangled up in the field. No fuss rapid set-up and tear down.
73 Fred KT5X / WS0TA / W5YA