Last Sunday, I activated Schoenangerspitze, DL/WS-012.
After I the actiovation of Riffelspitze last summer, this summit was the next one in this nice area of the Wettersteingebirge.
Until now, this was my longest and most difficult hike to the mountains.
For the statistics:
This was the second activation of this summit. From my side, it was my second 10-pointer, and my60th unique summit, and .
The tour started at 9 local time at the train station Riffelriss.
The first part was an ascent of about 600m to Riffelscharte, where I entered the valley "Hoellental".
The derbis made is hard to get upwards. This kind of surface is much more fun, when you go downwards!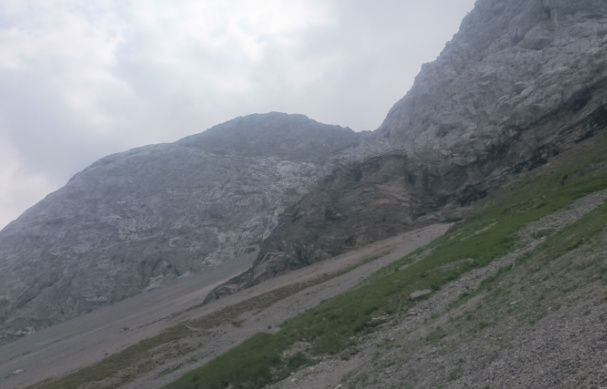 In the Hoellental, I followed the path "Schaftsteig", before I entered the pathless area towards the ridge.
Some fellow hikers: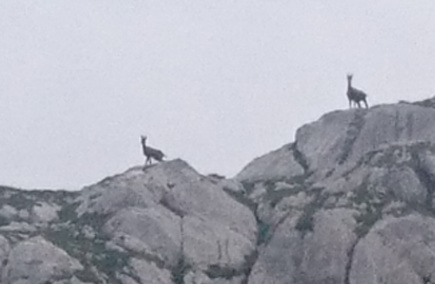 Some climbing was required to reach the summit.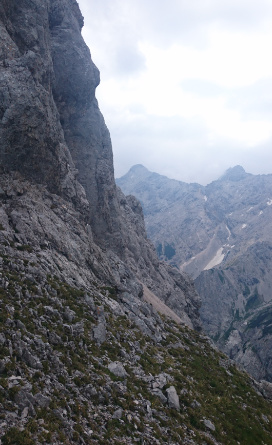 A description of this tour can be found in the standard book about Wetterstein (from Stefan Beulke)
On the summit, I fixed the EFWH antenna and the 2m J-pole onto the 6m mast.
The mast could be erected with the help of some stones.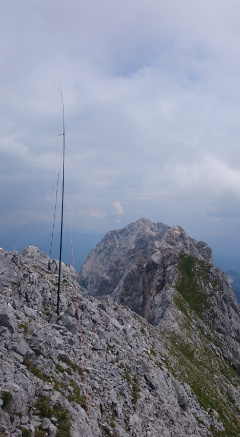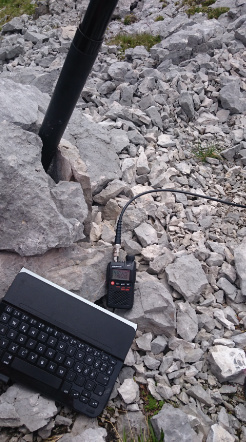 I could work chasers an 20m and 30m with the MTR-3B, and on 2m with the small Baofeng handheld.
Some impressions from the summit:
The ridge to the summit: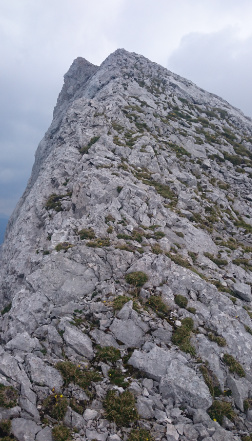 Foggy neighbour summit (Waxenstein):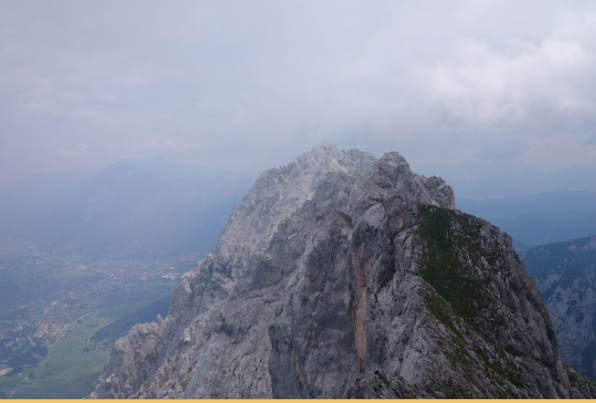 Looking down to Hoellental, and my shoes: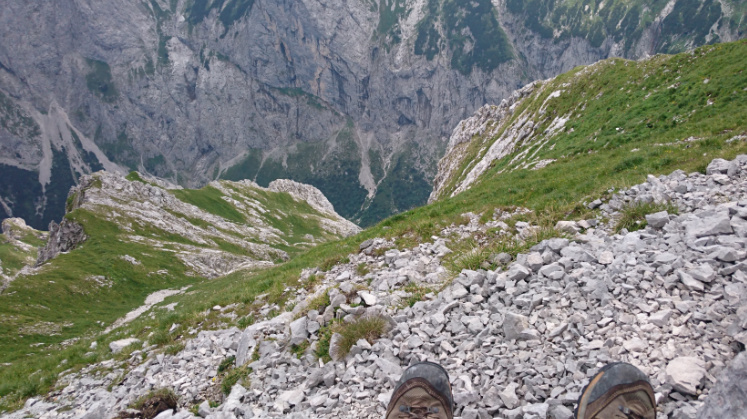 For the descent, I have chosen the longer way down through Hoellental and the impressive ravine "Hoellentalklamm".
This gave me the chance to have some coffee and cake in the hut.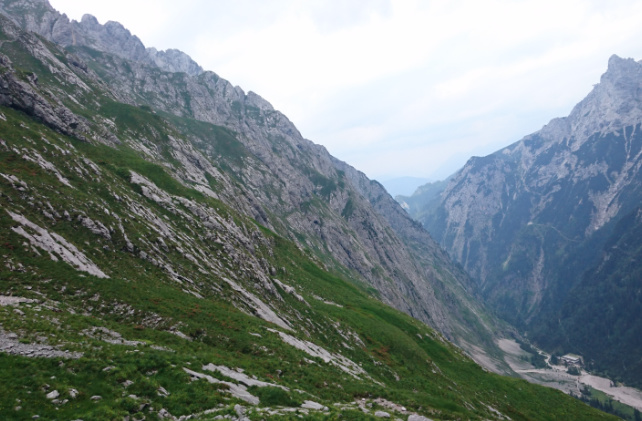 Thanks to all the chasers for the nice connections!
Maybe next time I will try Waxenstein, DL/WS-013, which is the third SOTA summit in this chain.
73 de Robert, DL4ROB