Gradisce (Njivica) S5 / KS-020 is one of my favorite summits and I want to activate it every year. It is easy accesible by cable car and chair lift. Weather forecast for monday was not too bad (mostly cloudy , temp. -8 C), so I decided to give it a try. But weather on top of cable car at 8.00 utc was quite different - cold wind, fog and light snowing. The summit is not far from top of chair lift and I was there many times before, so I decided to proceed. Wind in the AZ was even stronger and colder. Bothy bag is always with me in my backpack and this time I made a good use of it. It gave me good shelter for more then two hour activation.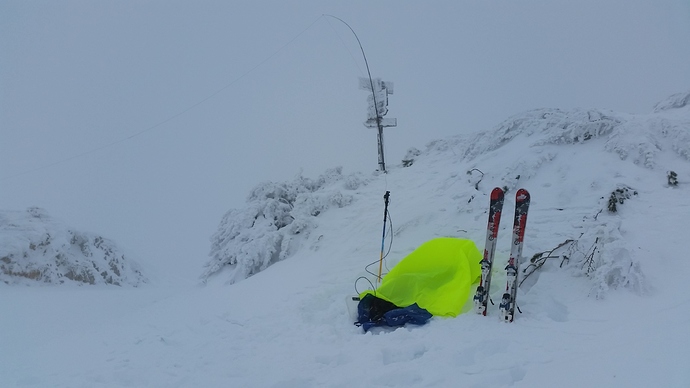 What a different weather compared to my activation in february last year.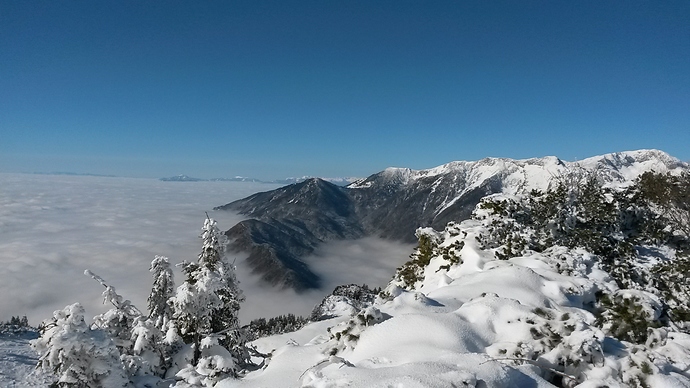 First in my log was S2S qso with Bojan S56LXN/P on S5/CP-030 on 2m FM, followed by 7 other 2m FM qsos with local hams. Another S2S qso with Bojan on S5/CP-023 followed two hours later on 70 cm FM band.
HF Band conditions were no so good. Only 10 cw QSOs on 40m, one of them was S2S with Juerg HB9BIN/P on HB/LU-027. Unusually bad was 20 m band - only ground wave cw QSOs with two S5 stations and only 4 SSB QSOs. Yet 40 minutes later I managed to contact Andi CT9/DF5MA/p on CT3/MI-008 on my first attempt! Also 40 m SSB band improved, so a good run of 14 stations entered my log. Thank you all chaser who called me, and sory if I missed someone.
All in all very successful activation. And dont ask me how was skiing down in fog on 25 cm fresh snow!
73 and cu from another summit!
Mirko