Can anyone give me an idea what I am doing wrong?
On Thursday I had 3 S2S contacts while operating from Auerberg and while the heading acknowledges that of the 39 contacts 3 were S2S - they are simply missed out of the table and not included on the map.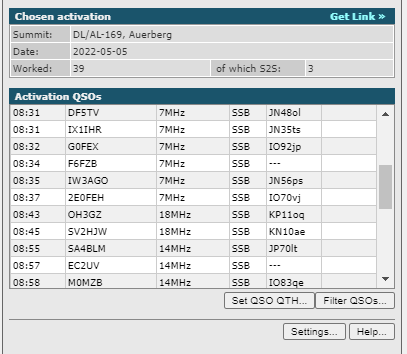 This is from the S2S log, where the contacts are shown correctly:


It also pops up this message, which I can't see the significance of:


73 Ed.