You had a much better weather than we had last year

Because of the very bad conditions we could not activate this mountain during our last vacation on S. Miguel.
Maybe it works next time we are on the very beautiful Azores Islands.
73 de Tom, HB9DPR
Hi Tom
I'm a lucky amateur radio because I must travel often to the Azores, namely to S. Miguel Island.
The wx in Azores is always unknown…
Hopefully my next activation in Azores will be in Terceira, another beautiful island.
Or in Flores…Or in Faial or Pico. Or Graciosa or S. Jorge. Even Corvo or Santa Maria.
All Azorean islands are gorgeous and worth a SOTA activation.

73 de Pedro
Terceira is my favorite Azore Island. Three of the summits are very easy to reach (drive-in). The starting point up to Pico Alto (CU/TE-002) is not so easy to find and the way up (ca. 1h walk) is very small. But from the top you have a fantastic view.
You have good taste!

Terceira is where I lived for +8 years and I keep going every time I can…
It's my adopted homeland.
I intend to activate Pico Alto next time. I'm sure you're right about the view from top!
73 de Pedro, CU3HF (aka CT1DBS)
Don't you need an assistant for those business trips to Azores?

Hi Guru
I will be pleased to be your guide if one day we had the opportunity to do so.

Believe me: You would love it!
73
That's CU/PI-001 (highest SOTA summit in Portugal) view from near CU/FA-001…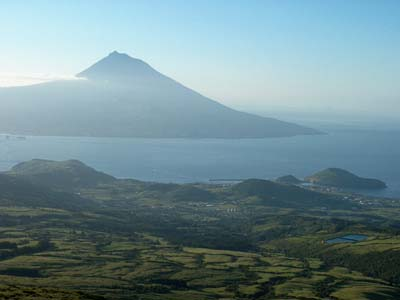 Hello Pedro
I saw the complete report with photos in your blog and… What to say?
Well done. Im really thinking to travel some days to Azores and follow your steps


Keep going
BR
73
Sergio CT2JLS