Hi all,
I have a business trip early November this year to Nuremburg, Germany. Looking on the map the SOTA summit of Moritzberg DM/GM-210 is a 30 minute drive/taxi from where I will be staying - so I'm going to give it a go!
I can see a car park just below the summit and wondered is this where I would get dropped off to walk up through the forestry to the summit - see below image: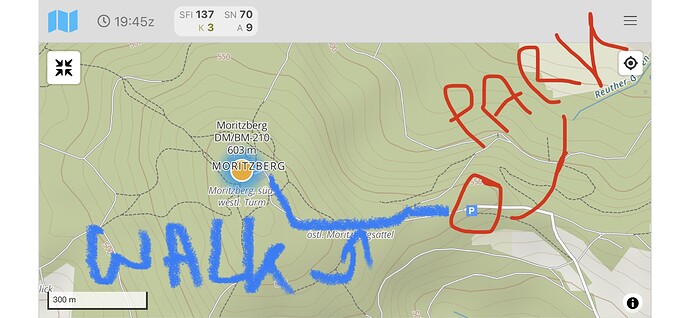 If anyone lives local and would like to do a joint activation, that would be great, but I just would like to know if this is where I'd park and walk.
Thanks in advance and 73, GW4BML. Ben