Today together with Luca Iz0fyl and Maurizio Iu0KTT we went up to activate Mount I / AB-013 Monte Ocre and recover the Sota Beacon that we had installed "temporarily" in September 2021.
The beacon was a "non permanent" HF QRP Beacon, made by Luca IZ0FYL which transmits at 10.14003 mhz with Cw message and a "V" letter in QRSS. The power is 300 MW. , the vertical antenna and a solar energy are used for the power system.
With the arrival of the snow in the winter the panel was covered and we stopped receiving the signal and today we went to see what had happened. We found the vertical antenna destroyed, probably due to snow and wind, the beacon instead continued to transmit even without the antenna and we were able to receive it "locally" using my Elecraft Kx3! !! The transmitter, the batteries and the panel were in perfect working order after a year at 2200 meters above sea level !!
We took everything apart and brought it back to Rome with the idea of ​​putting it back on with a new antenna and also adding the Wspr digital mode.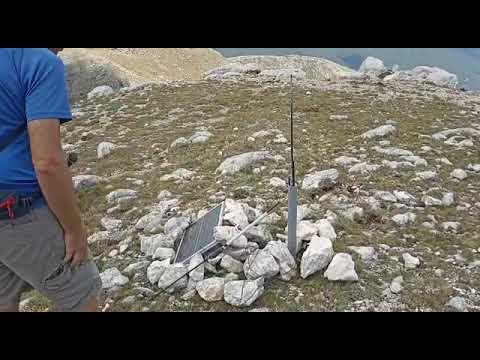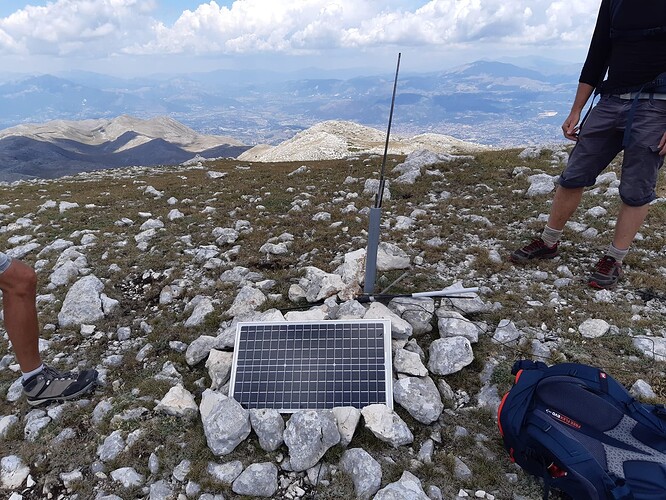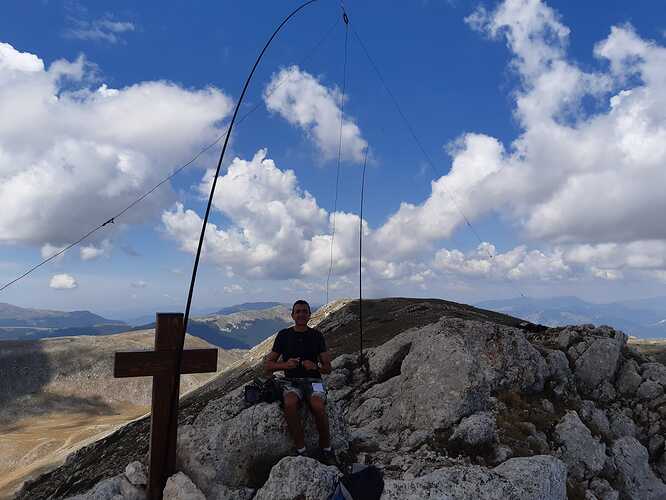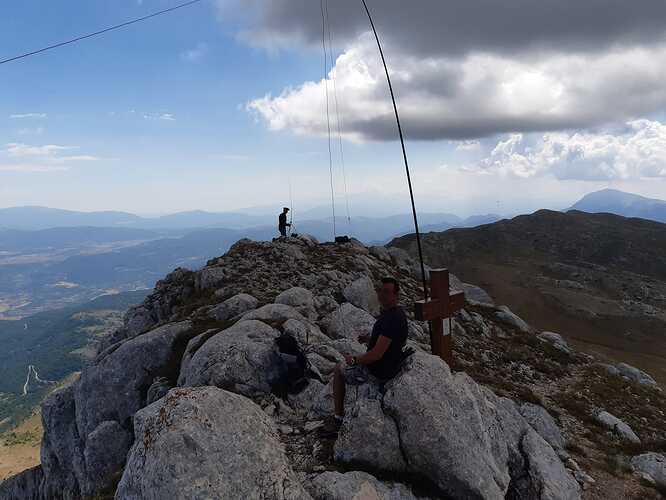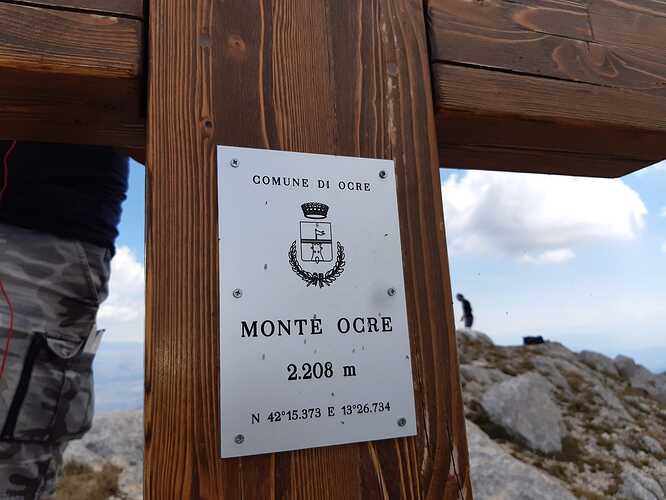 Before recovering the beacon we activated Monte Ocre with three stations using the 20/30/40 mt. band in cw and ssb, thanks to all the stations that connected us !!
73 Andrea IW0HK