If you take the A7 (Autoroute du soleil) on your way to the south of France, you could take a break at an easy-to-reach summit.
The summit of La Montagne F/CR-257 can be easily reached from Savasse (just north of Montélimar). At the top, it has a transmitter and an orientation board that can be used to determine the surrounding mountains.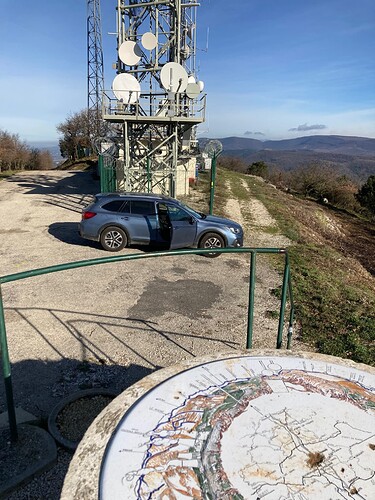 …
A little further south is Bollène. Here, the Bois Redon F/CR-263 is easy to reach. From the car park at the top it is only a few 100m walk and a few metres in altitude to the summit.
I was only active for a short time, so the diversions took me at most 1 to 1.5 hours.
73 Armin