Hi all,
on Saturday, I did a quick activation of OE/VB-494 - now, I got a question:
I started CQing on 7026.5 MHz, which seemed to be free at the time. RBN registered my calls quickly:

RBNhole took this up immediately:

Quickly, many callers came in. I answered one but then I got the impression that they might try to call someone else, whom I could not hear. I have to admit that I am a bit out of practice in CW due to a lot of work in the past few months.
I decided to QSY in order to avoid sitting on someone else's frequency.
The next free frequency I found was 7025.9. I called CQ, and got lots of spots from RBN: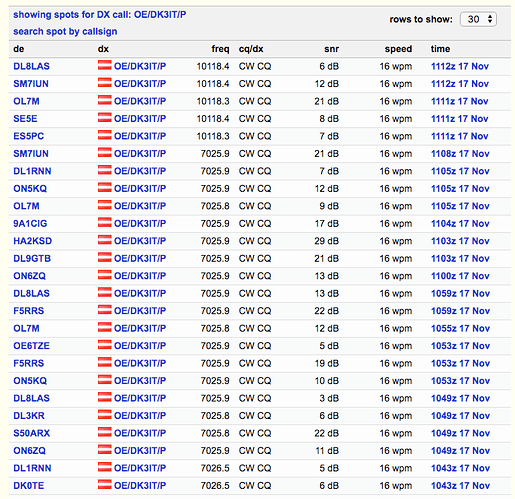 But RBNhole never created a new spot for this new frequency. So I only got a few chasers.
Only when I tried 30m at the end of the activation, a new RBN entry triggered a new spot.
I think I left many chasers unhappy calling at the old frequency if there was indeed no other activation on the first frequency.
What could I have done better? How different must a new frequency be for RBNhole to create a new spot?
Thanks for any help!
73 de Martin, DK3IT