Hi all
Just to let you know - I have released the 20-10m version of the QMX transceiver and it can be ordered from here QMX 5-band 5W Digi transceiver
(price $95 kit, $20 enclosure, $50 assembly if pre-assembled, tested, calibrated transceiver is desired).
It covers 20, 17, 15, 12, 11 and 10m bands. My power measurements and harmonic measurements of a prototype I built and tested today are:
Band  Power   2nd   3rd  4th  5th
20m    4.6W   -54  -67        -70
17m    4.7W   -56  -70        -71
15m    5.4W   -56
12m    4.0W   -55  -70
11m    5.2W   -55  -68
10m    4.9W   -55  -71   -72

First QSO was with DO1USH on 10m FT8, followed by DF7WY then PU5FLP, Brazil… new country for me, and nice DX at 10852 km (6782 miles). Particularly considering it was an hour after sunset here and 10m band already closing here, and my OCFD antenna's short end was never high up (slopes down sharply to the corner of my property) and the long end has fallen down and the antenna lies on the metal-framed tile roof!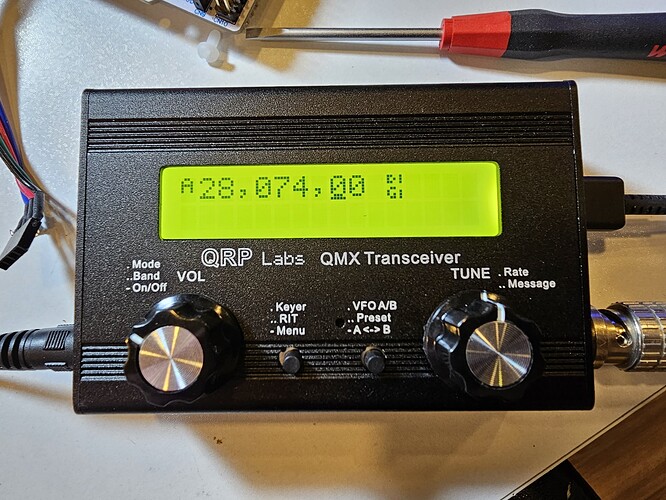 73 Hans G0UPL