There's a 1-point summit not too far North of Pamplona which has only been activated twice so far, once in 2015 by Juan Carlos EA2EEB and again this year by Alain F5ODQ.
I have several times looked at possibly activating this summit some day because the area where it's located strikes me as a very beautiful one and I really feel like going there some day.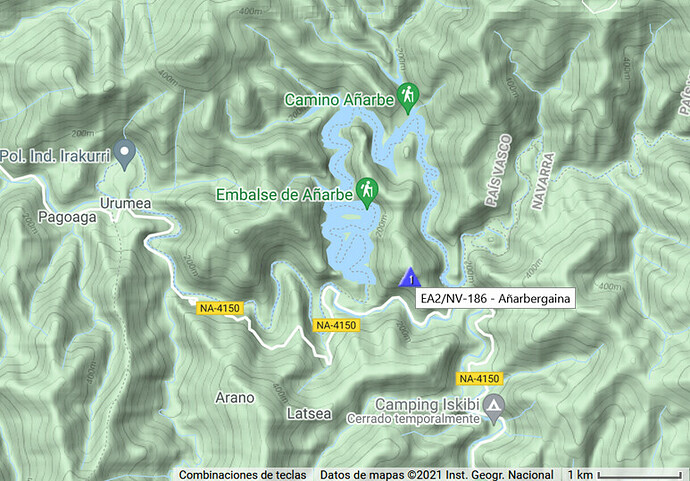 But, it's just 1 point and the driving involved from my QTH must be in the order of 170 Km round trip, so for one reason or some other this activation hasn't happened yet.
I have several times written in the Reflector that it rains quite a lot in my QTH EA2/NV and this is what I found today while reading the local newspaper on the web. They say that the Spain's municipality having the most rain throughout the year is Goizueta, in Navarra.
I went to SMP to find which SOTAs there are around Goizueta and I found it was Añarbergaina EA2/NV-186 .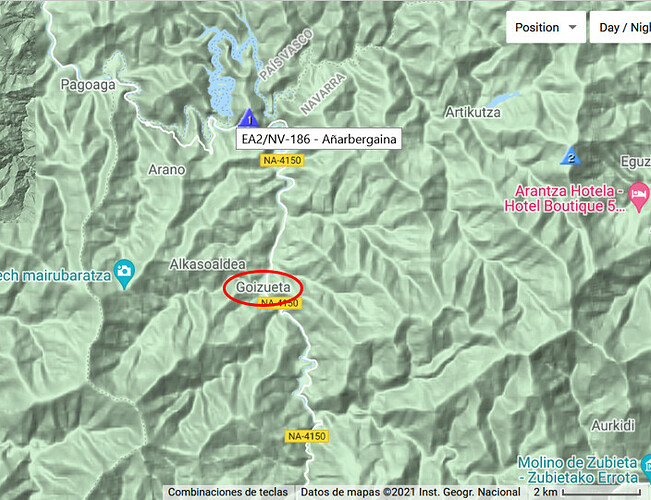 The news said it rains more than 200 days a year in Goizueta and the average annual precipitation is over 2500 l/m2, when the overall Spain's average is 641 l/m2. This means almost 4 times Spain's average!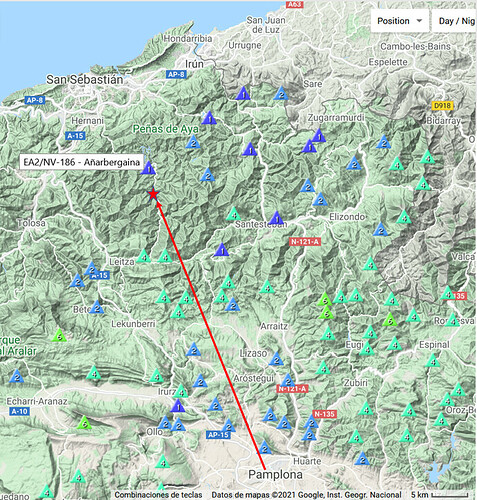 The village of Goizueta is right where the red star is on the map.
I think I'll have to get my waterproofs ready when I'll decide to go for that activation.
73,
Guru