Hi friends,
Last Saturday I finished a personal challenge which got set two years ago. Completed the activation of all 71 summits in Region Mangfall DL/MF !
(It was done before, but still special for myself).
After a decade of low activity, re-started activating more actively in first half 2020 to somewhat compensate for Covid restrictions.
Setting a target – how about activating a complete region ? DL/MF is closest to my QTH near Munich – all together 71, and a few already done. From NorthWest to SouthEast, no time limit (as it is a hobby). Using my good old KX1 and 5m Vertical on Carbon fishing rod with 3 x 4m Radials on ground. The Vertical has a coil at 1.7m, full L for 40, tap for 30, shorted for 20m.
Want to share a few observations / learnings / suprises / remarks:
• It was always clear 'where to go next' – no long thoughts about 'points vs drive vs beauty vs effort ' .
• Even one-pointers are ok as they are now part of the plan.
• Whenever the summit was only activated once (by DK7MG of course) – there was a reason. Usually an uncomfortable ratio of effort vs points !
• Learned a new word "Latschenkampf" (i.e "fight with mountain pines in your way") see Brombas Berge - 2015-08-15 especially applicable on Pfaffenkopf DL/MF-017 !
• When driving to same area over a few weekends in a row it is already known where the construction places / road closures are and where the traffic jam will happen.
• It is possible to to go with normal hiking boots in 80cm deep snow, breaking in every third step and to gain 300m elevation – but it is no fun (Dümpfel DL/MF-107). It is much better to invest in snowshoes and enjoy – done a week later for Schortenkopf DL/MF-108.
• Holding the KX1 aluminum housing with naked fingers in minus 6 degree conditions provides additional cooling for the skin, gloves are impractical as I need to take the pencil the next second – to glue some isolation layer to the TRX helped.
• My 16 yo daughter (sometimes DN1YL) joined most activations, reading books on the summit and was a nice guide telling tourists what Papa is doing there. Shortest and most remarkable explanation: "This is my father, he is doing SOTA, for this he needs to make QSOs, and now please let me continue reading !!"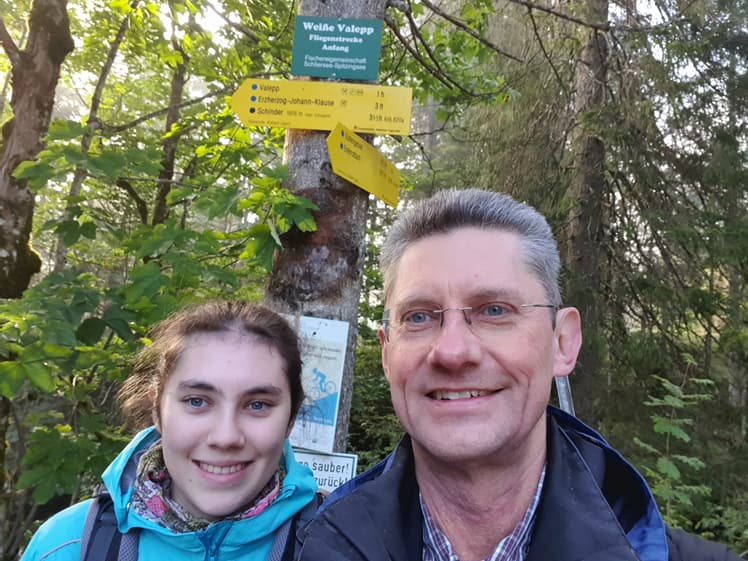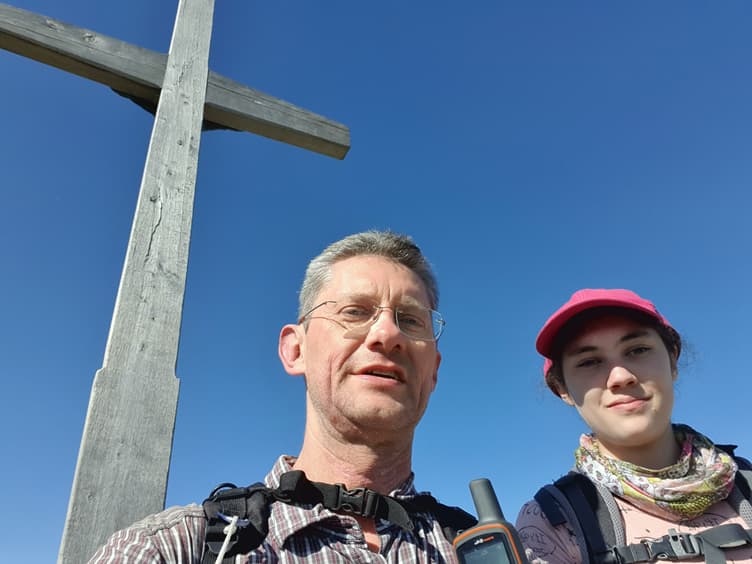 Special Thanks go to admirable Alps-Activators:
DD1LD re-ignited me with a family activation tour in May 2020.
DF3MC motivated to restart activations and described the top of Buchstein DL/MF-024 as "… short steep climbing…" – actually I failed this climb in 2020 and repeated a year later. Almost failed again, but daughter called from above "Papa where are you – it is totally easy ! " - So I
HAD
to go… and now it worked.
DK7MG was a great role model during difficult times: "He achieved it, here
MUST
be a way…"
DL4ROB figured out an old error in the summit list which got just corrected (DL/MF-072 replaced 073) – 073 is very difficult.
DJ2FR motivated with his snow shoe hike reports and mentioned on 2m " you will have full house today".
DJ2MX joined the last activation day and shared the chocolate with me – thanks a lot Mario !
And of course a big "Thank You" to all chasers !
What's next ? The DL/BE Region with 29 summits, perhaps later DL/CG with 59 summits – a program for next several years as I'm fulltime working and have a challenging family…
CU on the air from the summits, 73 andy DL2DVE/P