Hi,
Just discovered that on https://www.opentopomap.org it is possible to add the 2 / 4 / 6 digit maidenhead locator as overlay depending on the current zoom level.
I have not noticed that in the past, but I might be there a while already.
Just click the top right button (three horizontal lines and select [x] QTH locator)
This is what you get: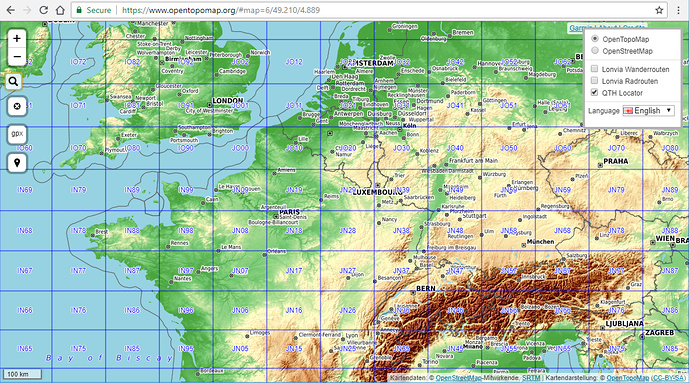 Not directly a feature of Sotamaps but I put it to the category. Maybe this can be used for the mapping project too.
EDIT: Okay the feature is already on sotamaps. In the Layers menu. My bad

73 Joe