Hello everyone,
I would like to share a recent finding that might be of interest or helpful for users of phones/tablets as means of navigation.
That the phone should not be the prime source of navigation is clear but that is within the own responsibility.
So far I was using the free version of Oruxmaps (Free version Click: Current version (7.4.24) / or find a payed version on Google Playstore) on my Android phone.
I previously used the offline map downloader within OruxMaps to download so I have it available for my usual area where I activate. Just this small section of Opentopomap consume quite a bit of space on my phone. Just the map tiles from a small portion of OE/OO needed more than 200 MB. Full Austria would be serveral gigabites.
I recently discovered the prebuild vector maps on OpenMaps.eu
Edit: Looks like Locus is not available on IOS anymore.
Cartograph for IOS supports the mapsforge format
Looks like
https://www.openandromaps.org/en/downloads
has a dedicated style
https://www.openandromaps.org/en/legend/elevate-mountain-hike-theme
and better coverage all over the world
I followed the instructions on OpenMaps.eu how to install the map and how to install and activate the required render theme.
The render theme interprets how the vector data gets rendered on the phone.
In addition I have added the OE.kml (from the summit page of sotl.as or from sotamaps.org as map overlay to that I have all OE summits show up on the map directly.
In Oruxmaps this kml needs to be saved in
/oruxmaps/overlay/ and selected from map overlays.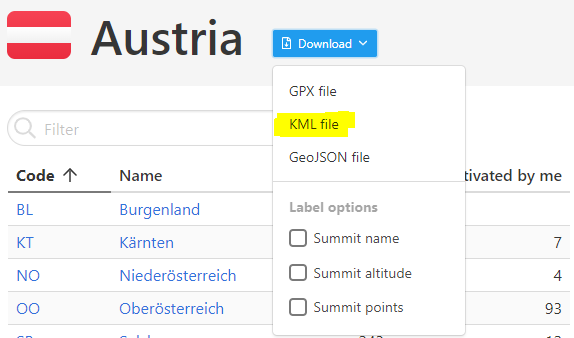 And that's how this looks for Austria
Oruxmaps of more or less the full OE/OO area: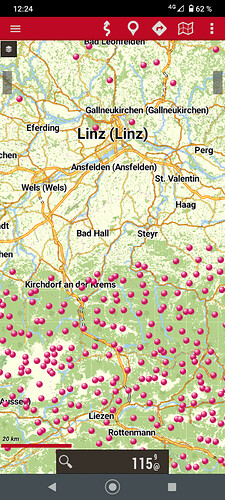 Zoom in with quite detailed elevation lines on Kremsmauer OE/OO-050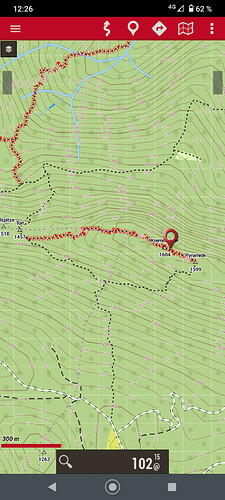 Info from the kml overlay on the SOTA summit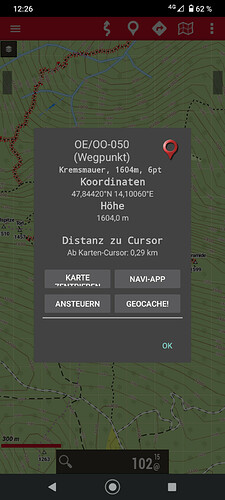 Big advantage is that I have full map coverage of Austria on high details with just 294 MB. And because it is not a prerendered map, features can be selected/unselected. That is for example is
hiking path
public transport
elevation lines
bike routes
winter routes
And all of that - once installed - works in airplane mode and without any data connection.
I am of course not affiliated with any developers of those apps. Just a user of this free software.
73 Joe