For those who do not know OK8CDX is the Czech callsign of Phil G4OBK and OK8VM is the call of Victor GI4ONL. Yesterday we also were operating in the DM/SX region and in the OK/KA region.
Here we are yesterday on Auersberg DM/SX-002: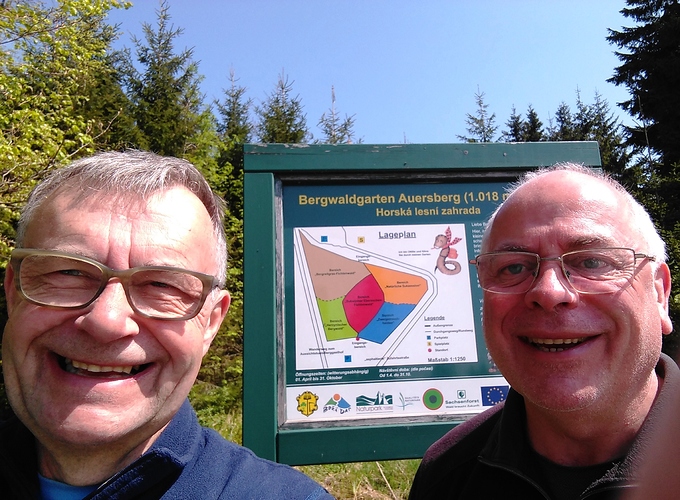 We are now on day 4 of our operation in Czech Republic and will continue operating today from 5 or 6 summits in the OK/KA region.
Tomorrow (Sunday) we will move hotel from the OK/KA to the OK/PL region until Tuesday night. On Wednesday we will pass through the OK/ST region on our way back to Prague Vaclav Havel Airport. On that journey we will activate 3 or 4 summits in the OK/ST region.
73 de Phil & Victor