Back to the lower bands and a good long walk:
[Moel Hebog - About as hard as I could make it][1]
Route Rhyd Ddu to Moel Hebog via Moel Lefn and Moel yr Ogof.
Could any of the geology experts here tell me something about these mountains?
I was impressed by the really bubbly rock that comprises the summit of Moel Lefn: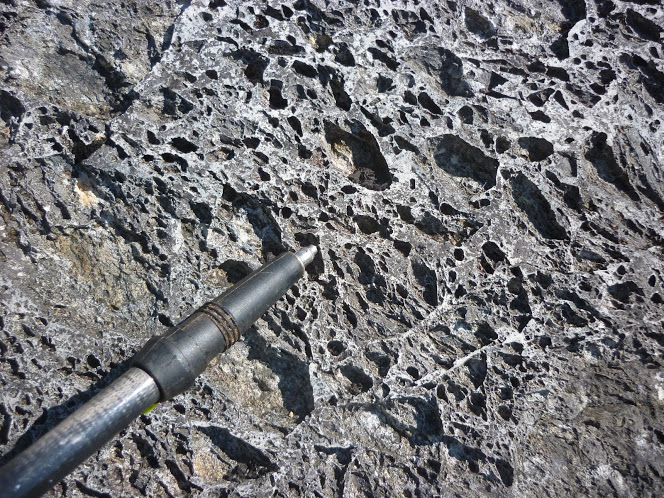 Coming down to Bwlch Meillionen off Moel yr Ogof the rocks are an odd concretion, cut through deeply: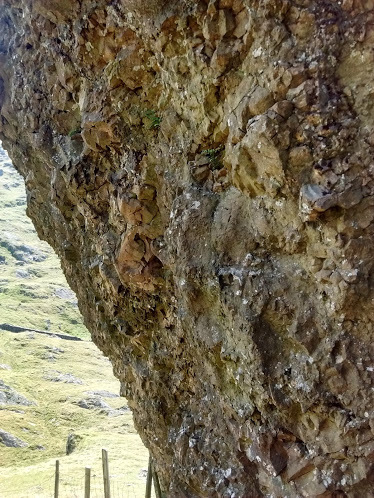 45 QSOs logged - a bit different from recent 10-m activations!
73, Simon
[1]: G4TJC: Moel Hebog