After activating FL/VO-086 and FL/VO-005, I wanted to go to FL/VO-009.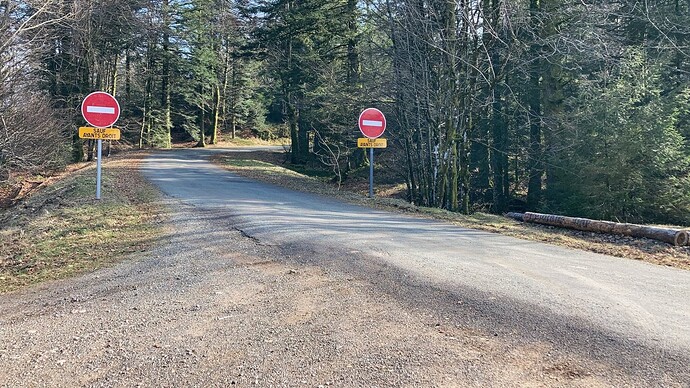 Last year, it was still possible to drive from Le Thillot to the hikers' car park at 47.82265, 6.78769.
Continuing towards Plancher-Les-Mines was prohibited from the car park.
Coming from Le Thillot, the road is now already closed to public traffic at 47.84944, 6.78552.
I haven't tried the opposite direction yet… but I think it will be closed too.
I think the Ballon de Servance is now probably a restricted military area… does anyone know more about this?
73 Armin