Today i was early again…
My plan was Hohloh DM/BW-054 , Badener Höhe DM/BW-047 and Hoher Ochsenkopf DM/BW-029
Hohloh is almost a drive in.
To Badener Höhe there is a well developed and maintained winter hiking trail (I had my snowshoes completely useless at the backpack)
The first half of the trail to Hoher Ochsenkopf is also great developed and maintained. As it turned out, my snowshoes were unemployed today. After half of the way (about 1.7 km) I stood in front of a barrier: Wildlife protection area
As I learned in conversation with a local, this affects the whole upper mountain and thus the entire AZ.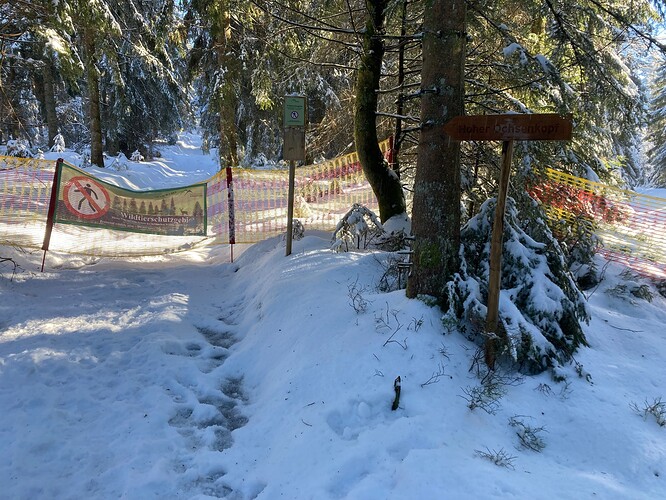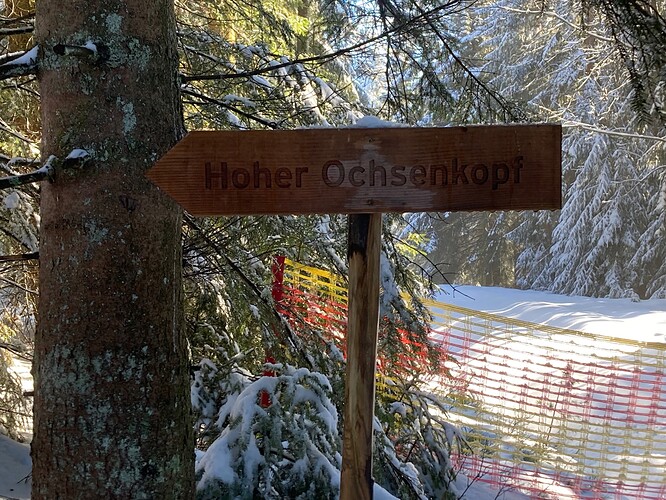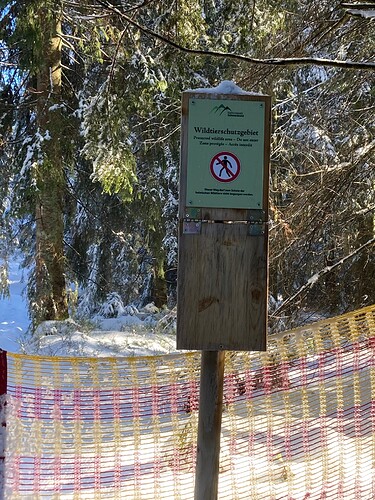 My Plan B was Hornisgrinde DM/BW-019…
73 Armin