Don't give up on Long Path from Europe to VK just yet, still a bit of life in the bands. Had a nice Summit to Summit CW QSO on 20 meters with Juerg HB9BIN/P. Juerg was on HB/BE-103 Stockhorn and I was on VK6/SW-039 Mt.Randall. As you can see Voacap Online calculates it as 26,153 kms Long Path.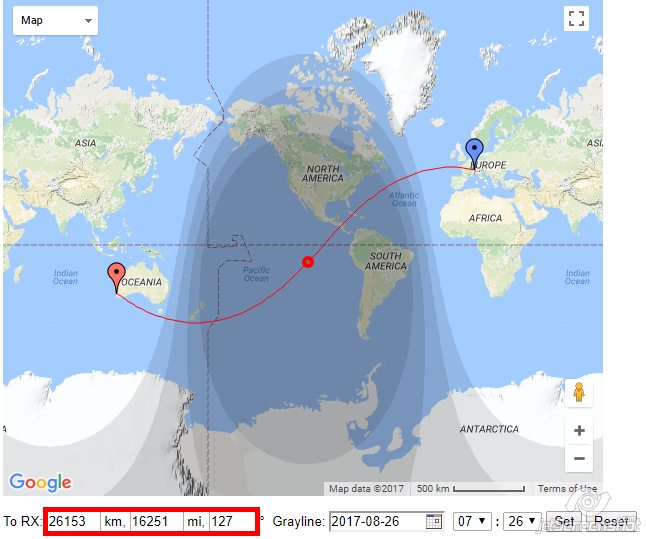 Also worked EA2TP on CW and F5PAU and F6KOP on ssb. Local condition were quite poor but did manage some VK contacts and also one with John ZL1BYZ. The radio was KX2 running 10 watts and 58 feet of wire chucked over a tree branch.
Well worth getting out and having a go.
73 John VK6NU