Kenwood TS-890S HF/50MHz/70MHz Base Station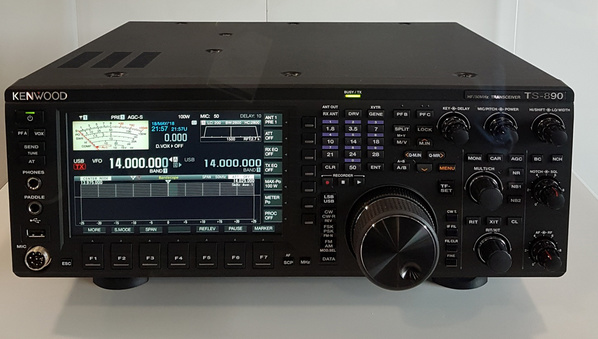 Kenwood's new HF/50MHz/70MHz Base Station masterpiece.
Featuring
A full down conversion receiver, built-in roofing filters for 500Hz / 2.7kHz / 6kHz / 15kHz and a 270Hz option.
A full colour 7 inch TFT Display with full band scope.
100W output on HF/50MHz, 50W on 70MHz (Europe version only).
More information and final price and availability to be confirmed later this summer.
Yaesu FTdx101D SDR HF/50MHz (note from Ed: the right hand band button is labelled 70 - so this might do 4m as well?)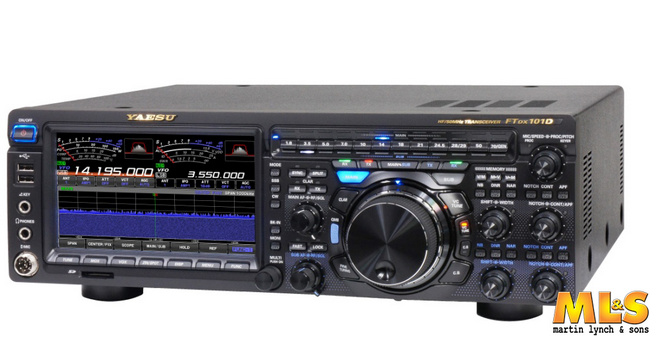 YAESU is excited to introduce a new High-Class HF/50MHz 100W Transceiver – FTDX101D and the first sample will be seen at Dayton Hamvention 2018.
The new FTDX101D is utilizing the latest SDR Technology and classified as our High-End HF line, the FTDX series, which amateurs have come to know represents quality.
A few of the remarkable features of the new FTDX101D are;
YAESU High-Class HF/ 50MHz 100W Transceiver
SDR Technology and Waterfall Display
Large Touch Panel precision color display
Active Band Monitor enables rapid band changes with LED illumination of the operating band
Independent control of the Main and Sub Bands allows effortless operation for the serious contester needing to move quickly between the amateur bands
High-Q VC Tuning Front-End
Main tuning dial for Main and Sub Band frequency control includes an Outer Dial for clarifier, VC tuning, fine tuning or custom settings.