To celebrate getting 10k S2S points and 100 activations of G/SP-004 (Saturday) I have created a new QSL Card.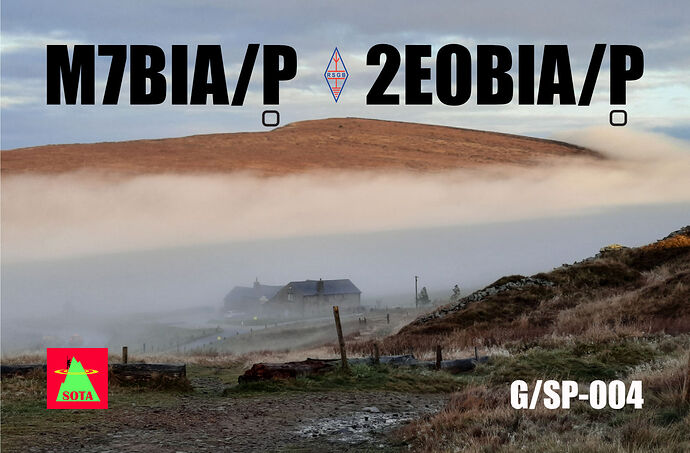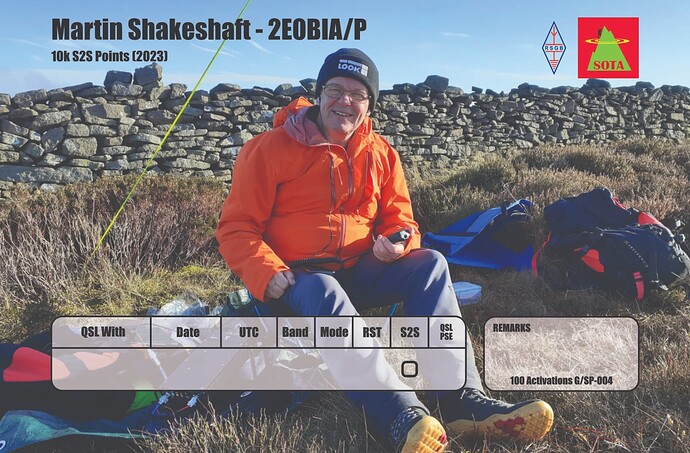 I am a bit new to QSL cards. I got an email from the RSGB asking me to send them some SAEs. Not realising different people, deal with different call signs, I was a bit surprised that I only got cards for my old call sign. This has now been sorted. So apologies if you have sent me one, and not got one back. I am on it!
I will use the RSGB for EU/World, but happy to go direct in the UK. Just DM me.
Thanks to everyone that has worked me!
73 Martin