Yesterday Lorene-W6LOR achieved her Mountain Goat on summit W6/CT-012. Congratulations Lorene!
Eric
AD6VT
She beat K6STR! Congratulations Lorene!
73 Eric KG6MZS
CONGRATS LORENE!!
Ken, and Kay, KE7BGM
Congratulations Lorene and pleased I was able to work you on your MG summit!!!
73, Joe KE9AJ
Outstanding Lorene on making Mountain Goat status. Thanks for all the contacts and hope to work you many more times.
Gary A. - W0MNA
Congratulations Lorene on achieving Mountain Goat.
Jimmy M0HGY
Congrats on making Goat! I missed you on 40M but was surprised when I heard you on 15M - lots of QSB - but glad you were able to pull my signals out…
73, Todd KH2TJ
Congrats, Lorene!
73,
Rex KE6MT
Congratulations Lorene that is a significant achievement!
Jeff K6QCB
Wow! What a coincidence that two of SoCal SOTA's activators earn Mountain Goat and Double Mountain Goat on the same day.
In less than a year, Lorene W6LOR earned her goat on Waterman Mountain (thanks for the S2S!). Not to mention learning CW and doing a great job at it. Lorene and Mike K6STR have been consistently hitting summits for the past year and have been super active members of the SoCal SOTA group. As for advice, Lorene says that wearing down clothing to stay warm and learning CW has saved her in a pinch!
On the same day, Chris @N1CLC earned his Double Mountain Goat on Escudilla Mountain. Chris' videos including his SOTA 360 continue to educate and inspire the ham radio community. Some words of wisdom from Chris for those wanting to earn their Goat: "Climb mountain, work radio." Could not have been said any better, Chris.
Thanks Lorene and Chris for being inspirational to the SOTA community and happy trails to you both!
Lorene W6LOR earning her Mountain Goat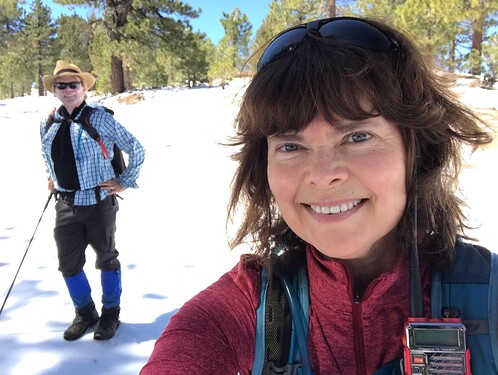 Chris N1CLC earning his Double Mountain Goat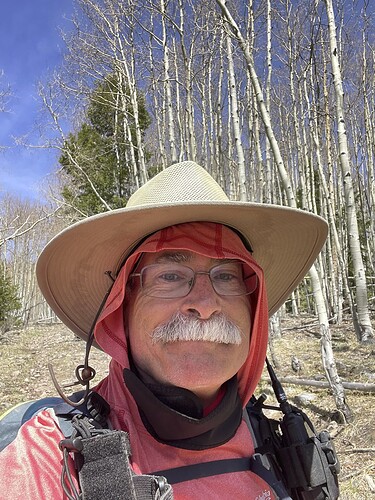 VY 73,
Mike (KN6EZE)
Congratulations, Lorene!!
Well done Lorene!!
Alastair, M0TYM (mountain goat on GW/NW-012 on 23/04/2022)
big 73s!!
Congratulations Lorene!
73 Hal N6JZT
Thanks, everybody! Great to hear most of you on the air!
Well done Lorene! Keep up the good work. !!!
Trevor
M7BWW
Congrats Lorene!

Always nice to work you! 73 Karen