I'll kick off this month's associations update thread with news of Newfoundland, VO1.
Here we have Loren, VO1PWF / VO1OE, as our new AM. Welcome to the programme Loren. I hope you folks in VO1 have some fun.
Loren has 329 summits to play with. Here's the map from the ARM: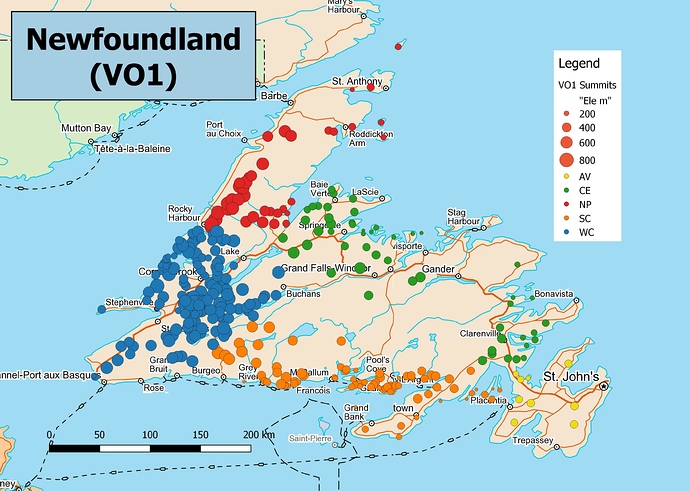 Contains information licensed under the Open Government Licence – Canada
Happy 150th birthday Canada!