Andrew VK3ARR and I have been adding more summit page links to suitable national mapping viewers.
Links were added for the following associations:
ON
LX
SM
OZ
OY
DL
OE
HB / HB0
9A
LY
YL
VK1 (using the VK2 server)
VK2
VK3
VK4
VK5
OM
4X
DL
DM
DM/RP
DM/BM
JW
JX
TF
These are in addition to local sources already in place, such as Caltopo and the various global mapping links.
Here's where to find the link, with an example TF summit: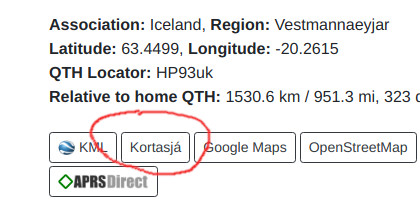 Please note that in some cases it has not been possible to specify a particular basemap in the link. In those cases please dig around on the linked page and you should be able to find the most appropriate topo map layer.
For DM and DL we've linked to the national BKG viewer, which is not great for topo maps. The two extra local viewers covering DL, DM/BM and DM/RP are better. However, note that the Bayern atlas has a slight issue with border summits. I found that if a summit has not been accurately placed and appears to fall outside of the area it could default to a view of somewhere in the centre of Bavaria!
We found other viewers we'd gladly link, but they didn't have a direct mechanism for this.