I found this photo in the October issue of The Great Outdoors magazine of an unfortunate hiker in Scotland who seems to have "disappeared" into a bog.
Looks throughly terrible and terrifying especially if you are a solo hiker.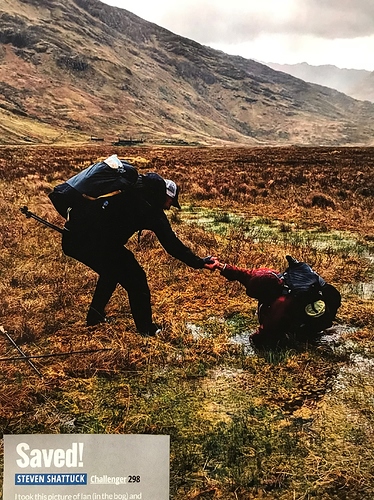 …using flimsy statistics and being very judgmental, it appears the UK has more hiking/walking magazines than we do in the USA. Go figure that one!