I've been using my IC-705 to do some SOTA chasing for the last year. The radio works well on summits but the 10W output struggles to be heard from my home QTH. It's very satisfying to have a successful QSO with QRP but it can be very frustrating at times. There have been several occasions when I could hear an activator but they couldn't hear me.
With limited space in my garden and planning restrictions limiting what I can do with the antenna side I have decided to take the brute force approach and up the power!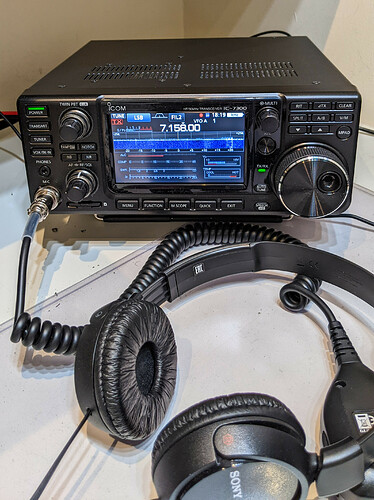 An Icom IC-7300 with 100W. It arrived this morning and I had my first QSOs on 40m SSB this evening. The controls and screen are very similar to the IC-705 so the learning curve hasn't been too steep. Sadly, I haven't been able to try CW yet as it needs a 1/4" Phono socket (!) but an adaptor should arrive tomorrow if Jeff Bezos can find time from launching himself into space. Once I've sorted out the remote ATU to drive the doublet antenna I've built I will be back chasing.
Only louder!