My 2018 SOTA year.
I started slowly with only one ON summit in February.
In March I did my usual winter tour, with 7 summits in ON/ON and one in DM/NW.
High point of this trip was of course the presentation about SOTA I gave at the Bergheimer Funkflohmarkt, in GERMAN , which is only my fourth language … all went well and nobody left the room screaming

Next came my biggest adventure … 3 weeks on Gran Canaria (April/May), activating 9 summits there, with my "high(est) point" of the year … Pico de las Nieves EA8/GC-001.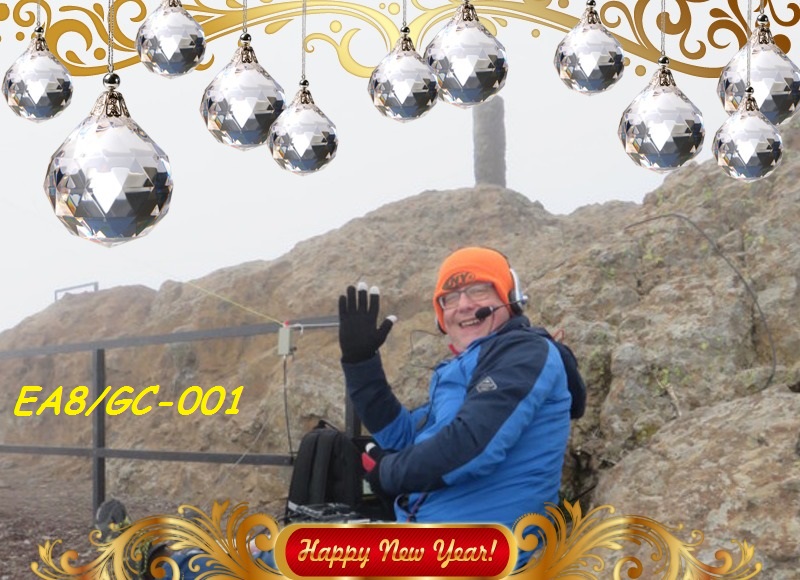 Back home, I had a short weekend with friends in Trier, but also could smuggle in 2 summits in DM/RP.
Then followed another 10 days on the road in May/June … going to Friedrichshafen.
Along the road, I activated another 25 summits, in 5 different countries.
I had a great time at the Hamradio fair,and of course met a lot of SOTA friends, both at the fair, and at the SOTA dinner.
And in September I went back for a long weekend in the Hochsauerland region in Germany, where I started with SOTA in 2014.
My first two summits have been deleted in the meantime, but I was able to go to three others that I did in 2015, and got two new ones too.
All info on my activations can be found on my blog
https://on7dq.blogspot.com/
So yes, 2018 was a great SOTA year for me … but wait !
2019 should be even better.
In my March winter tour I will get to the magical 1000 activator points and become MG.
I'm also less than 300 points away from the 10000 chaser points mark.
Still figuring out if I could get both marks on the same day, in the same activation … wouldn't that be great ?
Other plans for 2019 are 3 weeks to EA7 and again the tour to Friedrichshafen. Should keep me busy enough …
Cu all on the bands !
73 - Luc ON7DQ