Some of you may remember Sean (Connzy) @MW3PZO he used to quite often chase SOTA stations from his QTH in Snowdonia and he did occasionally activate from SOTA summits as well. I understand that in recent years Sean MW3PZO has not been active on amateur radio, this is because he was sadly not very well for some time now. I found out earlier this evening that Sean MW3PZO sadly passed away last night
I first knew Sean MW3PZO back around 2007 when he was living just one road up from me and my dad Tom @M1EYP in Macclesfield, he was a member of our local amateur radio club as well. When Sean MW3PZO was living in Macclesfield, it was always nice to see him in person and speak in him on amateur radio also. Back around 2008/2009 Sean MW3PZO moved away from Macclesfield to I believe Manchester and then Colwyn Bay before finally settling in the Snowdonia area where he resided at various location throughout the years he was living in Snowdonia.
When Sean MW3PZO was living in Snowdonia, I use to quite often work him from SOTA summits in the GW/NW region on 2m FM and it was always a pleasure to work him from these SOTA summits. Back in 2016, me and my dad Tom M1EYP were on a SOTA holiday in Snowdonia and met up with Sean MW3PZO for the first time ever since he left Macclesfield. Sean MW3PZO at this point was living in Y Fron which was very close to the parking spot for Mynydd Mawr GW/NW-026, so we visited Sean MW3PZO at house for a brew and a catch up before activating Mynydd Mawr GW/NW-026 and after this SOTA activation, we visited him at house again for another brew. This was a really nice occasion when we met with Sean MW3PZO for the first time since he left Macclesfield as both me and my dad Tom M1EYP enjoyed catching up with him. That following year, we met Sean MW3PZO again this time at his house which this time was in Criccieth. This however was just a flying visit, but the last time we ever saw him in person sadly.
My condolence go to Sean MW3PZO's daughter Kirsty, his grandchildren, his brother, sisters, nieces and nephews also.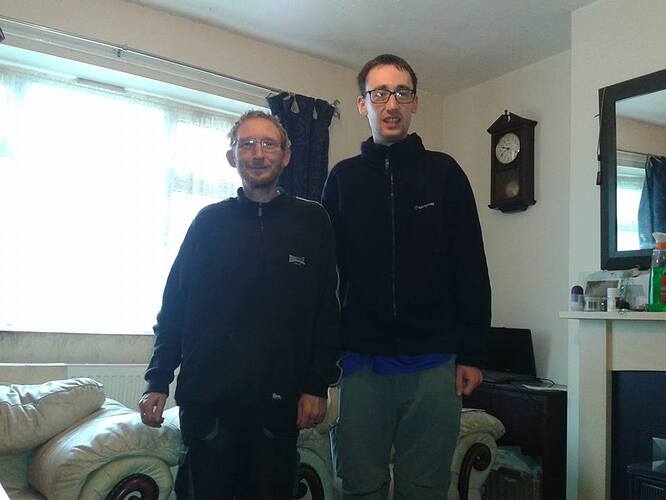 Jimmy M0HGY