The weather forecast was for some rain coming here today, but despite the clouds in the sky, it didn't look like it was going to rain soon, so I decided to go SOTA and grab 4 more points + 3 winter bonus points.
This summit used to be a drive-up because there is a big Wind Power Generators park and the service road goes up to the wide summit, but a locked barrier was present during my last year activation and again today, so I parked the car by the barrier, as I did the last time, and hiked about 20-25 minutes along the boring WPG service dirt road.
I repated the tests performed yesterday with different antenna setups and my new mAT-10.
The mAT-10 didn't cause any of yesterday's freezing to the FT-817ND today although not always performed the automatic tunning itself correctly after 1 push of the multifunction key and a second push was necessary.
In spite of these minor failures, my mAT-10 worked very well with the OCF 10+3.1m and also with the OCF 7+2.1m.
Yesterday's summit has a huge RF field from the many, many commercial antennas in a very big tower and I fear some of the problems I found yesterday with the mAT-10 might be linked to that strong RF field.
Today's summit had QRM from the WPG but no RF issues and the mAT-10 didn't have those problems it had yesterday, i.e. the FT-817 freeze and also, after a tunning process had been successfully done, the red LED of SWR too high remained ON during RX but switched OFF and switched the green LED of SWR 1.0-1.5 ON when on TX. I guess now that was linked to the intense RF field at yesterday's summit.
My activation was hard because I had a permanent S8 QRM from the WPG, so I had to struggle to receive many of the chasers.
I worked 40m CW first with my OCF sloper 7+2.1m. Then I changed to an OCF sloper 10+3.1m with which I worked 30m CW and 20m SSB.
I didn't work 20m CW today because propagation conditions were poor for DX yesterday, so I guessed they would be pretty much the same today, and also because the QRM from the Wind Power Generators was huge and I knew I would be totally unable to copy any weak signals from NA.
All in all 69 QSOs, 4 of which were S2S. No DX today, but it was again great to work 20m SSB and chat with you hearing your voices. And I'm now at only 49 points to MG.
This is the activation map: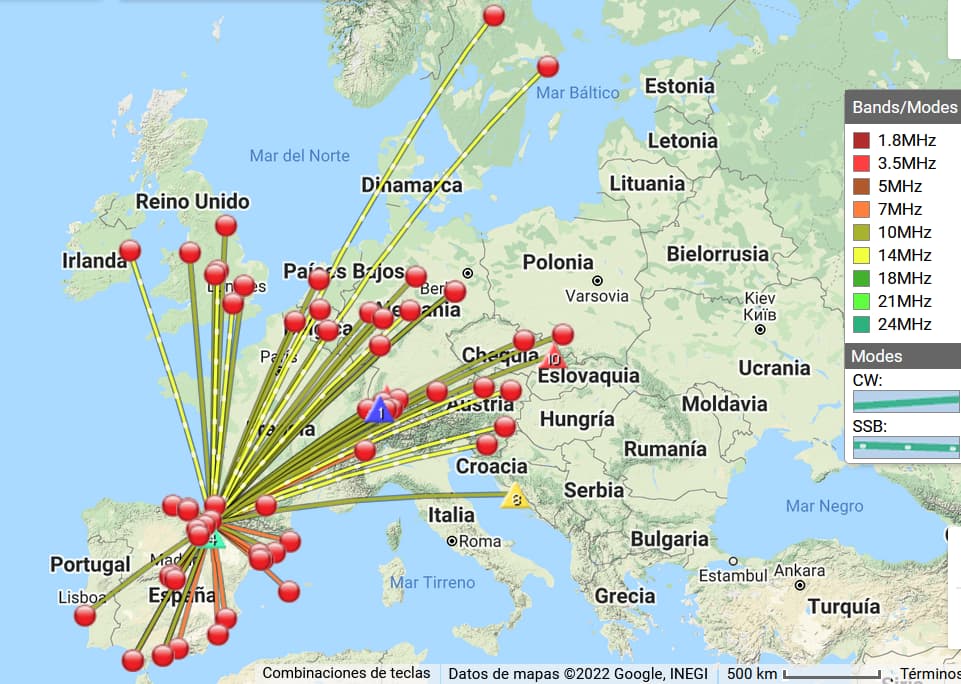 I didn't take any pictures of today's setup, only this one of the WPG and a couple of selfies: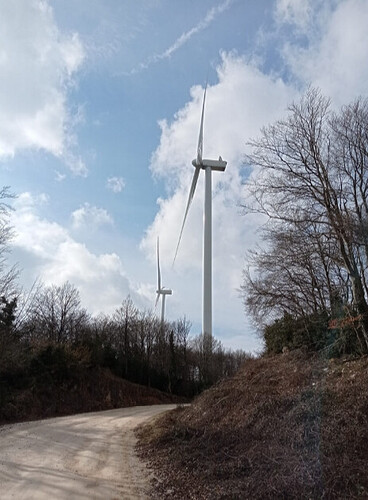 Right after having started descent: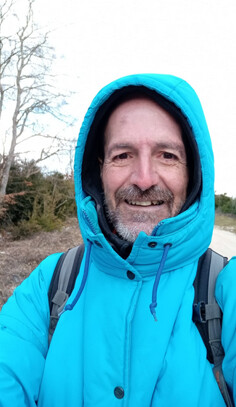 Once back at the car: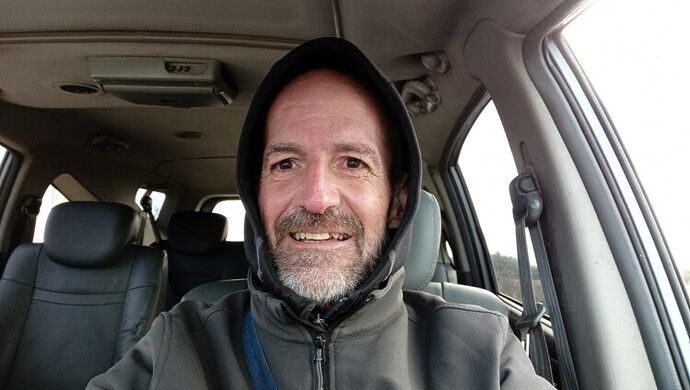 Thanks dear chasers for your calls and QSOs.
I'll be looking forward to copying you all again soon from a SOTA.
73,
Guru