The snow of last weekend has completely gone by today.
The ascent was full of Thaumetopoea pityocampa.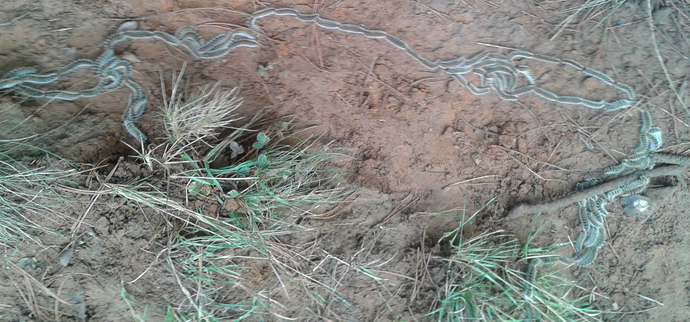 The name in Spanish is "procesionaria". I don't like them. They are very dangerous, and I even know of dogs killed by them.
The ascent went fine but I had some troubles with my dog Lucho and a couple other male dogs we met in the summit, as they wanted to demonstrate each other who was the Alfa.
After solving these 2 little problems, I put my dog Lucho tied to one of the wooden post close to my operating position and no more problems happened.
I started my activation on 10m CW and 4 local colleagues chased me, including Ignacio EA2BD/P from SOTA EA2/NV-073.
After 10m, I changed my mobile whip antenna and the linked wire radial setting in order to work on 20m.
I had been spotted by Jorge EA2LU so I had a good pile-up as soon as I called the first CQ.
This is the full log: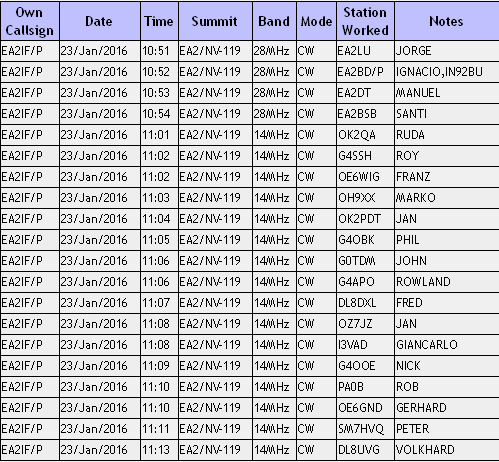 And this is the S2S of the day:


All in all 20 QSOs in the log and a S2S.
Thanks a lot and best 73 de Guru