I will be the first to admit the last 3 months have been amazing.
Every activation has been under clear skies, the sun on my back (or frying my neck).
Well, Mt Livingston turned that on its head. Checking weather reports all week - windy but only 10% chance of rain.
And when did my activation come? you guessed it during that 10% window.
I had planned a LONG last activation hopping around the bands - sadly, all in all, I managed 10 min before and 10 min after UTC before succumbing to numbness of the logging fingers and worrying about water in the radio that was already nestled in the pack. Summit temp was below zero with windchill.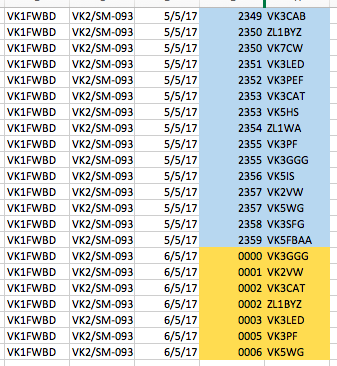 Although I said to John @ZL1BYZ and Jacky - no video, I made one on the hill and a few QSOs later.
Thanks for all the fun guys and girls. I will be back around Nov/Dec 2017. Until then I will be scuba diving in the Gili Islands of Indonesia undertaking my Dive Master program. Oh and I might have a new callsign by then - will also need to buy that web address too…
All 16 SOTA videos are here: https://www.youtube.com/playlist?list=PLA20AqXLbeiaNFfDBEAx7zZWX_iXSnQ9i
The first couple are with a verticle - the rest on my Linked Dipole up a 7m squidpole.
Thanks again,
Wade