Mt. Irakurri is about 65 Km North of Pamplona, near the village of Leitza, birth town of the famous Harrijasotzaile (stone-lifter) Iñaki Perurena, who established a record lifting a stone of 320 Kg in 1994.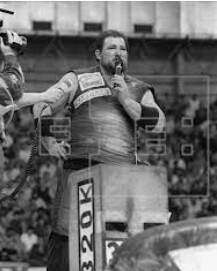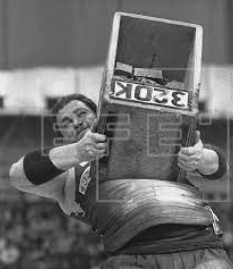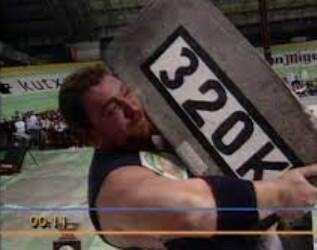 Stone lifting is one of the typical Basque rural sports.
Here you can see the location of this mountain with respect to Pamplona:

A mountain dirt road can be taken by the road NA-170 and driven all the way indicated by the red arrows in the following picture,

up to the point where the last red arrow changes to blue, which is where I parked my car. The blue arrow section is the part I hiked, which took me just 10 minutes.
This following picture shows the summit from where I parked my car and started the hike:

This selfie taken when I just arrived to the summit, shows the place where I parked my car down where the blue arrow points.

I setup with my 7m fishing rod tied to the trig point, with a 14m long endfed wire hung from the top end as a sloper down to a 9:1 unun from which a 5 m long counterpoise wire was extended on the grass. This was connected to my FT-817ND and the MFJ-941B antenna tunner in my SOTA-kit.
Close to my operating spot, I also had a Diamond dual band mobile whip connected to my FT-23R HH for 2m FM.

I started my activation about half an hour later than the alerted start time on 40m CW, where I logged 20 QSOs in about 25 minutes.
Then I QSYed to 30m, where I logged 5 QSOs after about 15 minutes QRV.
The next band was 20m CW, where I logged 5 QSOs after about 15 minutes QRV.
After 20m, I QSYed to 15m , but some 10-15 minutes CQing there didn't produce any single QSO.
Without chasers on 15m, I decided to look at SOTAwatch for any possible S2S and I realised that Eric VA2EO was activating on 20m CW. There I went to find that I was able to copy him, very weak but workable, so I gave him my call for S2S.
Eric's good ears copied my call right away and we managed to complete our S2S.
That was the icy on the cake for me.
I then QSYed a couple of Kc down and started CQing for some possible transatlantic chaser, but nobody called in and given that the Sun was very low, almost hiding behind the horizon, I decided to call it a day, pack-up and descend in the fog, which had been wrapping the summit since the begining.
At the beginning, twice in the middle and also at the end, I called CQ SOTA on 2m FM but nobody called in. It's true that I forgot selfspotting for 2m FM. Sorry…
This is the full log with 31 QSOs and 1 transatlantic S2S with Canada.

Not great views to show you from this summit, unfortunately, other than clouds, which also offered nice shapes and views:

I don't know how that pink arrow appeared on the left hand side…
Let me post this final picture of my loyal SOTA companion, Lucho, the dog.

Thanks dear chasers for your calls and QSOs, particularly, thanks Eric @VA2EO for your good ears and the S2S QSO.
I'll be looking forward to copying you all again from a SOTA soon.
73,
Guru