On December 6th Spain celebrates Constitution Day, so it was a holiday Tuesday, in which I decided to hike the Mt. Erreniega, which is near my QTH.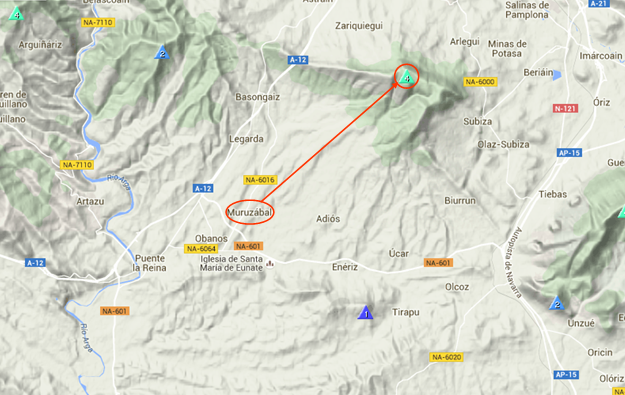 I took my car and drove aproximately 4Km on dirt roads following the red arrows in the next picture until I parked and started the hike following the green arrows on the image below: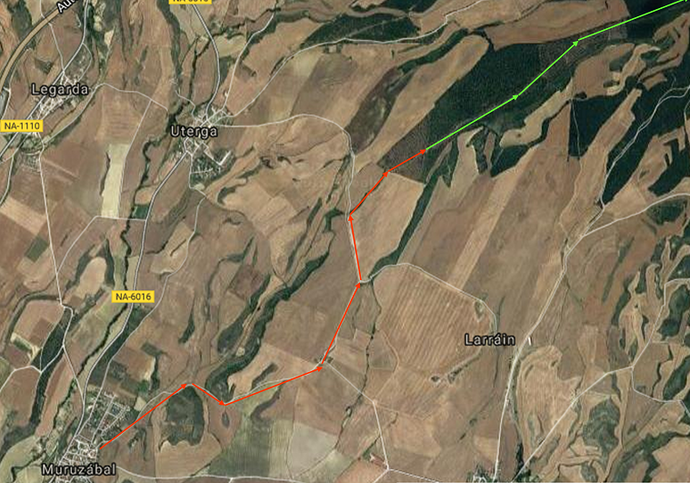 This is the complete hike, which took me about 1 hour and a half for about 600m elevation difference.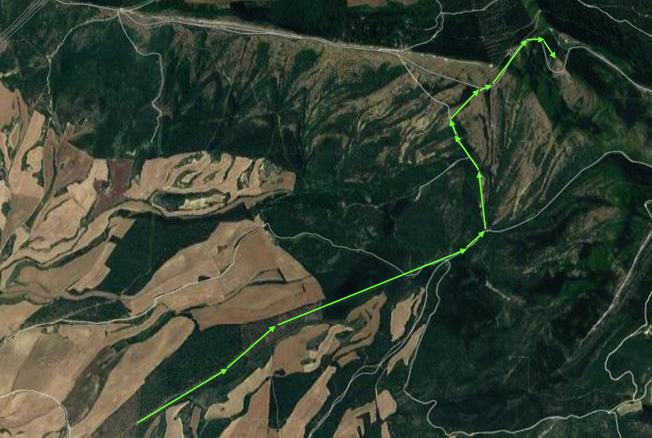 Today's was a totally unplanned activation. I didn't raise any alert and I only sent this following picture via whatsapp to my ham colleagues when I was nearly reaching the secondart summit with the red and white tower on it: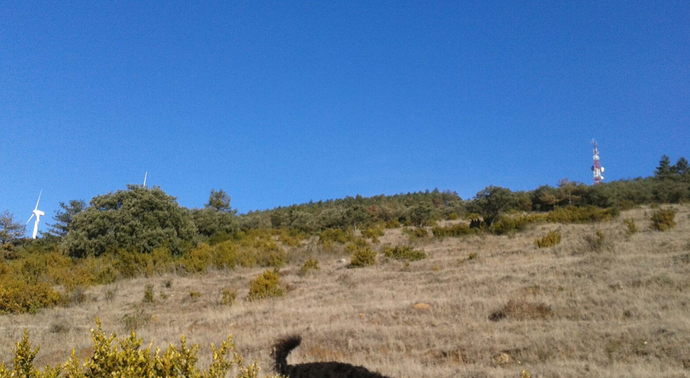 and this other picture when I got to the summit trig point: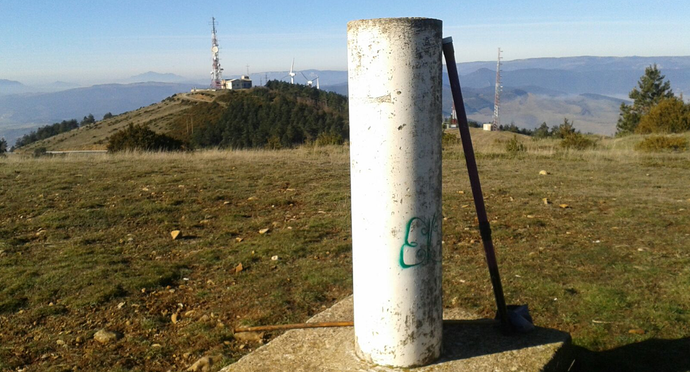 I quickly set up to try to contact my friend Javier EA2GM on 40m CW. But it didn't work. I could copy him (he lives in Oviedo about 500 Km West of here), but he seemed to be unable to copy my QRP signal.
Then we tried 30m with even less success, as I didn't even copy him.
Jorge EA2LU from Pamplona chased me on 30m and he spotted me on the DX cluster, as he told me later he had forgotten his password to enter Sotawatch.
Well, this is why I only got 4 more chasers on 30m.
I was, as usual, in a rush and running out of time, as we were expecting some friends for lunch at home and I should be home in time, so I QSYed to 20m SSB, selfspotted and logged 2 more QSOs.
A few unresponded CQ SOTA calls, were enough for me to call it a day.
This is today's short log:


Thanks for the QSOs dear chasers.
Before finishing off, let me ask some of you guys having the skills to use that flooding software serving to determine the P150 summits, whether you could find out and let me know whether this secondary summit circled in red and marked with the red arrow in the following picture is inside the AZ of EA2/NV-092 or not. I don't think so and that's why I always go to the very trig point, but I'm not 100% sure and I would like to know, as this point is closer and more convenient for me to operate from when I hike this mountain the way I did today.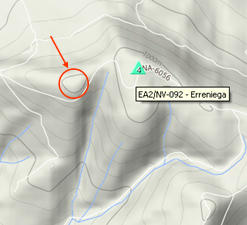 Thanks a lot in advance.
Best 73,
Guru