My summer holiday started last July 6th, together with the fiesta of San Fermín in my birth town Pamplona.
After a couple of days enjoying the fiesta and the running of the bulls there, we left on the 8th to spend some weeks in my wife's birth town, Ferrol, located in the North-West coast of Spain.
This morning, it came the right time for my first SOTA activation of this year's holiday.
A Lagoa EA1/CR-034 is not far from Ferrol city and it's possible to drive up to the very summit.
So I did because I had not too much time available and the WX was looking very cloudy with rain threatening to start pouring at any time.
The temperature was pretty good, around 20 degrees C with a not too strong breeze, which made me wear a windstopper for the whole duration of my time in the summit.
I set up as you'll see in the following picture: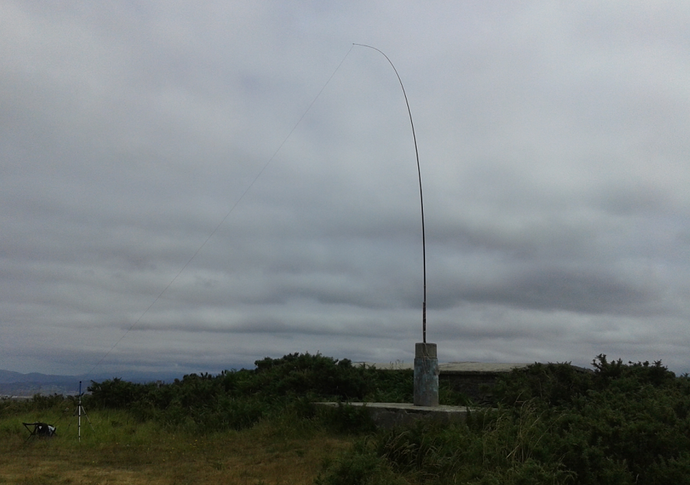 I had not planned this activation, so I didn't raise any alert, but I sent selfspots with my smart-phone and the help of SPOTmySOTA app whenever I was about to start CQing on a new band/mode.
Firstly I called on 30m CW, where 17 QSOs were logged in 20 minutes, one of which was a S2S with OE/HB9BIN/P activating OE/VB-473.
After 30m, I QSYed to 40m CW, where just 3 more QSOs were logged in 7 minutes and 15 minutes after having started, without any more chasers, I QSYed to 20m CW.
20m-cw produced 8 QSOs in 9 minutes, 1 of which was the DX of the day (N1GB).
I finally QSYed to SSB and logged 9 more QSOs.
The last QSO was with EA3/G8XUL and the signal was so weak with a so bad QSB that it took me several repeats to finally understand the full callsign, particularly the L at the end.
It was hard but we finally made it. Thanks for your patience and repeats.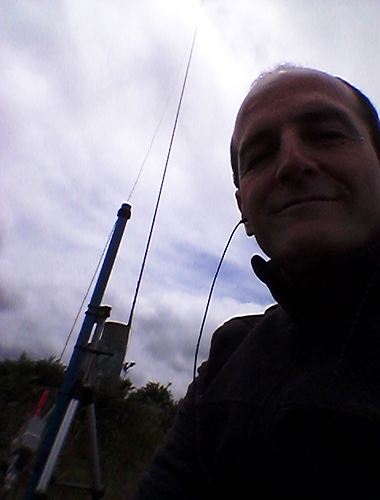 This summit got in fire last summer when I was about to finish my holiday and I've been pleased to see that it has well recovered and everything was back green after just one year.
Here you can see the view of the Atlantic Ocean from the summit.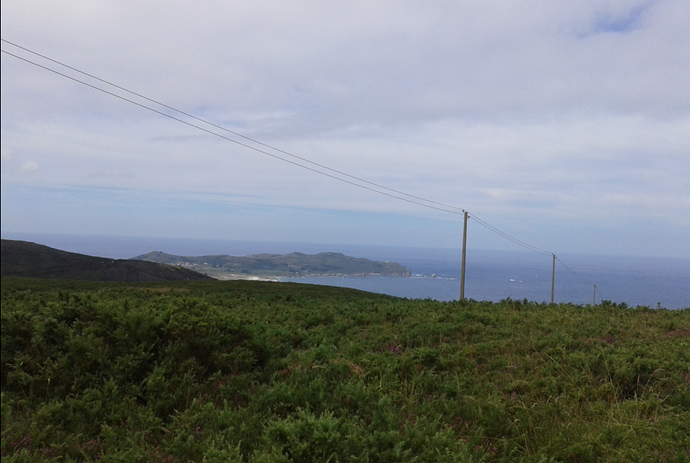 Thanks for your calls and QSOs, dear chasers.
I hope to be activating soon again from some other summit in the area.
Best 73,
Guru