Today on G/LD-025 Seatallan I nominate this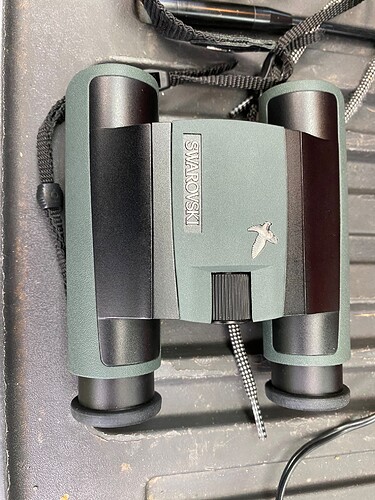 Thick mist rendered them useless
Anyone got a better item (Andy's anvil perhaps)?
18kg of lard my doctor wants me to lose!
Second 2X5Ah lipo. Just added weight, no value, not needed, 'cos op was too cold to keep operating!
Just as the Grand old Duke of York said " I carried it up to the top of the hill and then carried it all the way back down again".
G0EVV
David
I guess for me it would be the microphone for the KX2. I often pack it with good intentions, but never break it out.
It's funny. I didn't get my license years ago because morse code was required. Now the only thing I want to do is MC.

Indeed, second batteries or too heavy batteries would qualify for this.
Also too heavy tranceivers. With a QCX mini and a 1,2Ah batterie was able to reduce weight significantly.
The binos might have come in handy later on, as the clarity was superb after the mist had blown through.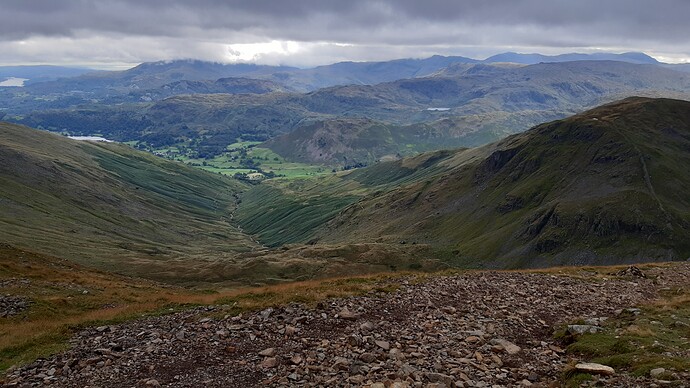 There are always a lot of things that are useless at the end of the day… But do I know that beforehand?
Things that I hardly ever use: Microphone, Leatherman, cord, 2nd pencil,…
73 Armin
True Armin.

I carry a few things that (so far) I have never used - PLB, whistle, first aid kit. Unused, but not useless.
I often regret taking a hand held 2m fm radio. It remains silent on many activations, despite spotting myself and calling CQ.
The alert, mast, and antenna for the 2m HH, which was left in the shack…


A virtual "most useless item"! Good to meet you (and Woody) yesterday Paul.
Laptop.
With no 'phone signal I could not put to use.
Didn't even make it out of the rucksack.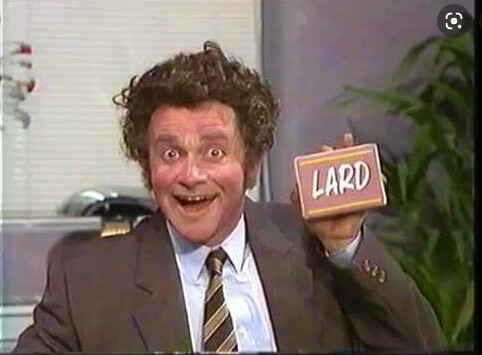 I consider it to be insurance. If I ever need assistance I can try .52 or can most always hit a repeater when out hiking.
Agreed, but the thread title asks what was useless. If you don't use it, or try to and nobody answers, it's useless. It may as well have been a few pounds of lard.
Another useless thing - an HT that had no attached antenna, and due to the stupid connector choice by the manufacturer, no other antenna with a real connector could be attached to it. Why are manufacturers using instrumentation microwave connectors on VHF HTs? Let alone the so-called reverse polarity (RP) format created by the wifi industry, what a useless tactic to prevent people using cables or antennas built by others - did they think the Chinese manufacturers (who make the RP SMA connectors) would not offer adaptors back to standard SMA?
For this reason radios with RP SMA connectors will never be purchased by me. This means you Mr Baofeng! (I would totally not do that with my Icom).
Is a first aid kit you didn't use useless? Would you still carry one even though you haven't used it in 6 months?

Useless v unused.
Useless - not fulfilling or not expected to achieve the intended purpose or desired outcome.
Unused - not being, or never having been, used.
My personal first aid kit is unused, but certainly not useless. It would be useless if it only contained treatment for diabetes (for example), since I don't have that condition
My binoculars in the op were useless in the conditions.
Oh I dunno. I've broken the 'lead' on mine a few times which was a disaster for more logging. So now I always carry three (Staedtler's). After all they weigh nothing and take up little room.
Pencil snobbery. Respect!