I haven't been up Tinto GM/SS-024 for a year and today the WX was good, frosty but blue sky and no wind. When I dragged myself out of the shack it was getting near lunchtime. But by slobbing around and going out later there should be more American DX… check DXheat and 10m is buzzing.
Massive thick fog on the way made the journey take twice as long but there was no fog at the car park and only 10-15 cars… a quiet day. Boots on and we're off. I pushed myself and set a new personal best to get to the summit in 1hr10mins. Lots of ice on the way up but at the top there was no wind. I could see Ben Lawers GM/CS-001 clearly to the North, 110kms away as it was covered in snow as were the rest of the Lawers group. But Ben Vorlich GM/SS-008 and Stuc a'Chroin GM/SS-010 were clear. Yes, I forgot to take any photos.

Equipment was the 40/30/20m trap EFHW and my AA%TB match box. This will tune for 40/30/20/17/15/12/10m though 17m needs a link opening. Anyway I used that, rated at 15W max and the KX2 @ 10W. I wasn't sure if I'd be heard by RBN so I self spotted but was picked up many times. And then the fun started.
10m CW: SV, EA, LW, DJ, OE, VE, KP4, GM, PY, K9, N0, VE1, K8
10m SSB: EA7, N4, LZ,
12 CW: W1, S5
15m CW: OK, HB9, EA2, S5, K8, OE, EA1, DL, I,
Nice to be called by KP4/HB9BHU, LW2DO and PY2VM on 10m
I stopped after 1hr30 on the summit, the wind was building and the clouds were gathering. It was just above freezing but the wind chill was making it unpleasant. But that was a fab haul for a Friday afternoon.
It's the GM uWave Round Table tomorrow so that means I cannot go and do more 10m CW SOTA till Sunday at the earliest… I'm not sure I can last.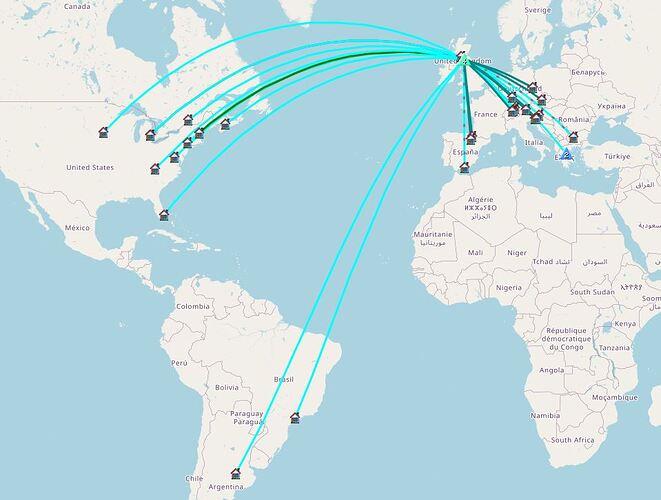 @ND0C And I worked Randy ND0C again! It's getting boring with us succeeding in Edinburgh<>Minnesota QRP-QRP QSOs (5W+4ele beam to 10W+vertical) every time I go out. Actually no it's not. It's absolutely brilliant having QRP to QRP QSOs across the pond. I'll keep calling, you keep chasing please Randy!