Beautiful walk in a wonderful beech forest, to get to the top of Piambello, a few kilometers from Varese. The summit housed an artillery station of the Cadorna Line, built during the WW1 to defend the italian northern borders from a hypothetical German invasion from Switzerland, that obviously did not happen. This time my wife accompanied us to enjoy a bit of nature. Instead of the vertical we mounted the longwire and we had a bit of fun.
Pier IZ2FNJ managed a fair pile-up in 20 meters, while I went hunting for S2S mainly in CW.
11 S2S in the log, on 40, 30, 17 and 2 meters…Not bad!
Thanks to all chasers, see you soon!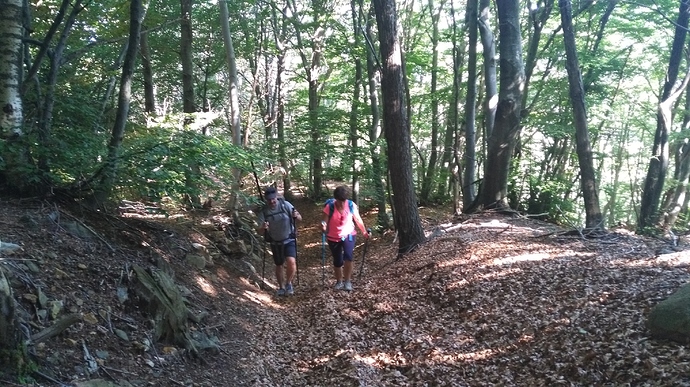 /
IZ2FNJ and my wife in the wood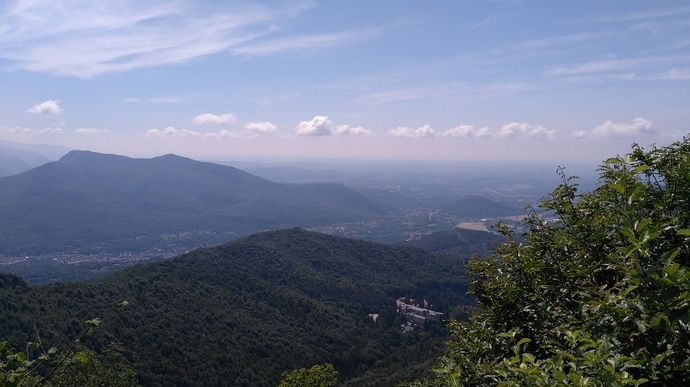 Nice view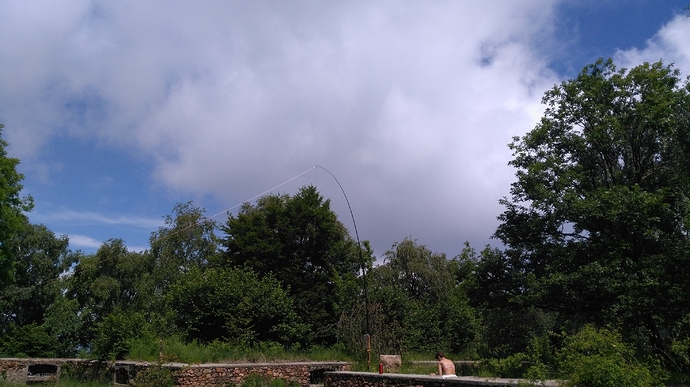 The antenna and my wife sunbathing…