Morning folks
Hmm sota's been bit quiet of late, so been brain storming a little bit.
Been wondering the coil I made up to shorten the overall length of 11m of wire to fit nicely on the 8m fibre glass telescopic pole is too close to the ground. So decided to strip it all down again and move it, so its just above the rope support holder and adjusted the wire to suit. Now me shortening length coil is about 4,7m up the pole well away from the ground and on air tests shows its hearing a little more noise than before and you can see its bigger noise drop when you switch to the full wave loop. Just felt to much wire inches from the ground 3m of it. Also feel it may radiate a bit better and looks cooler too.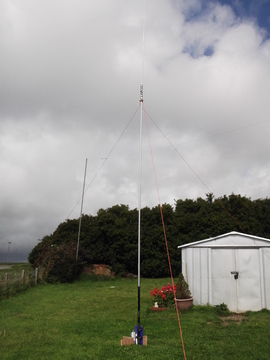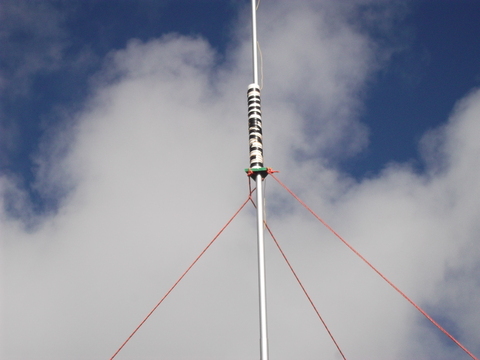 Just got to make some inserts so it does not slap around on the pole as pipe is 40mm and the pole is 22m and 20m up there can't have that slapping around in the wind.

Now this leads now to a question when I tightly wound the coil it would not tune in on 40m now if i tightly wound it up at height and get it to tune in, getting silly ideas of making a 1/2w vert or even a full wave vert 40m. Reason like to start with the 1/2w version is weight could be an issue up there as be at least 14m of the Sota wire on that pipe of 40mm if it works then move onto the fullwave version vertical which will have 36m of that wire on it. mind you could make the full wave version on 50mm waste pipe prob be better pipe be shorter and fatter take more wire than 40mm version Hmmmmmm.
But this is also leading me to design a smaller better more practical base for the pole to sit in while being erected and more light weight than me currant cross base i have for the ore trick and longer to get to summits.
Karl off back to drawing board yet again LOL 73s