Yesterday, 30th January 2022, Mo and I climbed Carn a'Gheoidh GM/CS-030 in between storms. Wasn't the best idea! Had to find a shelter right on the 950m contour line and Mo was another 20m down below, behind a big rock. Believe it or not, summit shelter was really busy with walkers…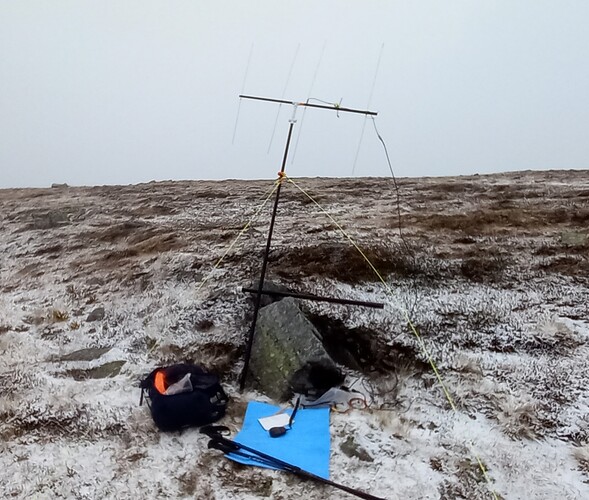 Anyway, I was about to hit the summit icon on the sotl.as map, when Simon @GM4JXP messaged me for a summit to summit. We did this on 2m and then other ops. started calling straight after, so I never actually spotted myself.
Some folk on twitter thought I was on GM/ES-030. Must have been from a spot. I did message Simon with GM/ES-030 in error the night before, so my Bad either way.
My Internet is marginal just now, so won't be able to email folk until Wednesday. It's not a long list thankfully!!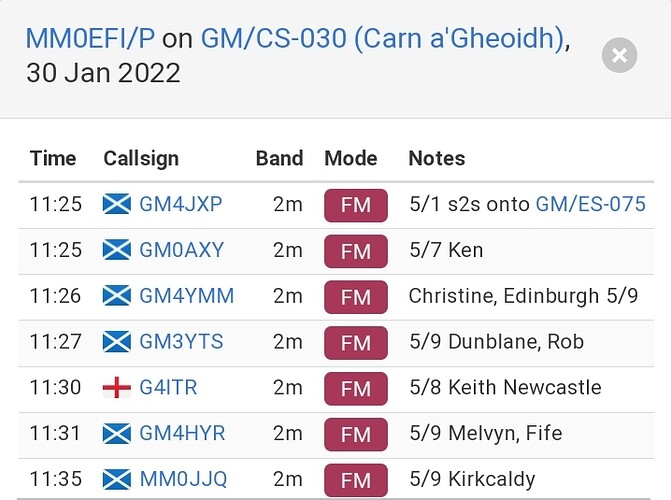 Sorry folks, please correct your logs if needed.
73, Fraser