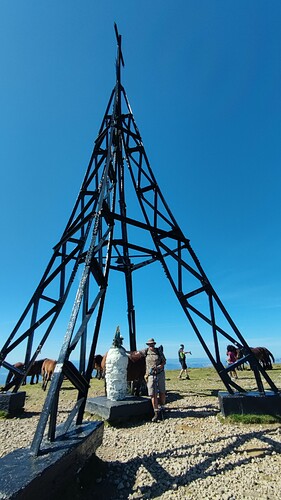 After almost 9 years and more than 400 activations, our good friend and activator Marcial, EA2WX reached yesterday 1K points.
Marcial EA2WX, Iñaki EB2GKK and me celebrated the event during the activation of the iconic basque summit Gorbeia EA2/VI-001. Although we had HF equipment, we decided to carry on an only VHF activation making QSOs with some of the friends who have been sharing these years with Marcial.
Congratulations, dear OM Marcial!